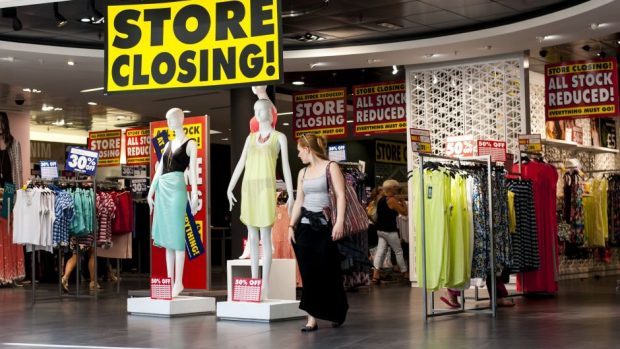 Owners of the prime retail space being vacated by BHS are in talks with "a number of international retailers" about taking over the spot.
The well-loved department store's doors will close for the last time today after more than 40 years as a fixture on Union Street.
Its demise will add to the growing number of empty shops along the Granite Mile as businesses face a severe economic squeeze.
But Aberdeen City Council last night said there were hopes the site would quickly be restored as a "star attraction" as it begins a multi-million regeneration of the area.
BHS took a 99-year lease on the newly-built store when it came to the city in 1974 – at the time the chain's biggest branch in the UK.
It – and several neighbouring buildings – are now owned by European property fund managers Rockspring.
The firm's asset manager Shaun Hose said: "The vacation of BHS from Union Street provides an exciting opportunity to enhance the retail offering in this prime Aberdeen location.
"We are working in conjunction with Aberdeen City Council and we are already in discussions with a number of international retailers about the space."
Deputy council leader Marie Boulton, who chairs the cross-party city centre regeneration board, said the city remained "a premier retail destination".
She said: "The collapse of the company and the closure of stores across the UK has come as a shock to many, not least staff and their families, who are facing a difficult time.
"The implementation of the city centre masterplan is starting to create the right conditions for even greater economic growth. Aberdeen City Council is about to spend more than £1million on phase one of the regeneration of Union Street.
"We hope new occupiers can be found for the BHS site soon and that this prominent Union Street building can once again be a star attraction."
Adrian Watson, chief executive of the Aberdeen Inspired business group said it was sad to see a "mainstay" of the city centre disappear.
He said: "It is our hope that a new tenant will soon be found for the BHS premises.
"Operation Union Street Rejuvenation will form a crucial part in revitalising the thoroughfare and drawing more retailers and big names to the city."