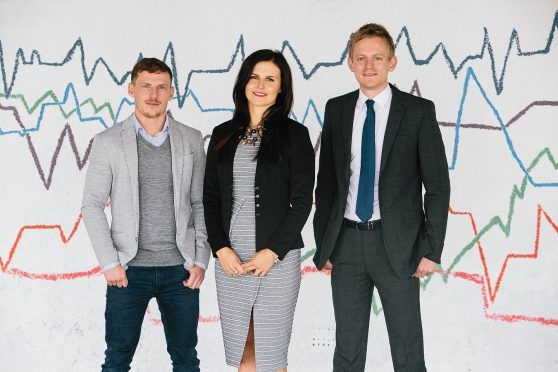 Stars of the next generation of business leaders have been recognised by Aberdeen and Grampian Chamber of Commerce (AGCC).
The three finalists in the "rising star" category of the chamber's Northern Star Business Awards were chosen as representing the skills and abilities of tomorrow's leaders.
Julita Stachowiak, 30, of Hutcheon Mearns; Stuart Common of Mackie's of Scotland; and Mathew Pirie of Sureclean have all had a direct positive impact on their respective companies, highlighted in their particular achievements.
Ms Stachowiak works as a senior consultant at Hutcheon Mearns, an accountancy consulting and recruitment firm. She trained at KPMG in audit where she obtained first time passes in her ICAS exams after receiving a first class honours from Heriott Watt University.
Described as having "an extremely positive and upbeat persona", she has been promoted three times in the previous three years and has contributed to the success of numerous businesses.
All this is the more remarkable as Ms Stachowiak relocated to Scotland from Poland when she was 18 without being able to speak a word of English.
Thirty-year-old Stuart Common is commercial director and the youngest member of the management team at Mackie's, having first worked for the business as a student. His mentor was the late legendary sales director Denis Emslie.
One of his achievements has been establishing a successful partnership between a national grocery retailer and the north-east food producer but he's not afraid of getting stuck in – he has been known to help carry the Christmas deliveries of ice cream to His Majesty's Theatre to cope with the pantomime demand.
Mr Common also plays an active role in Grampian Food Forum and he was recently appointed – again as the youngest member – to the ONE (Opportunity North East) food, drink and agriculture advisory board.
Mathew Pirie, 25, is a project engineer with industrial cleaning and waste management company Sureclean at Oldmeldrum, having first worked for the company while at university.
He has been involved in various large-scale projects internationally, with his most recent project managing Sureclean's work as part of the integrated team on decommissioning of CNRI's Murchison platform.
His implementation of a waste water treatment process reused 1.5million litres of water over the course of the project and led to substantial cost savings for the client. He brought the project in with no lost time incidents in 38,000 man hours, on time and under budget and Mr Pirie's energy and enthusiasm were identified as major factors behind its success.
Barry Fraser, executive director, corporate finance – oil & gas at EY, and a member of this year's judging panel said: "The quality of the overall nominations for the Rising Star Award was exceptional and is reflected in the successful finalists.
"I was impressed by the energy shown and achievements to date from a diverse range of individuals and businesses across a variety of sectors that are important to the region, giving confidence that the future of these businesses is in safe hands."
A full list of finalists for the awards can be seen at www.northernstarawards.co.uk
The Northern Star Business Awards take place on Thursday, September 22, 2016 at the Aberdeen Exhibition & Conference Centre.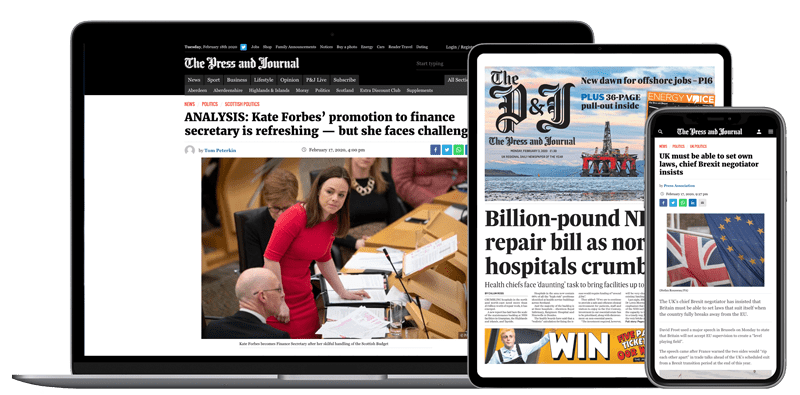 Help support quality local journalism … become a digital subscriber to The Press and Journal
For as little as £5.99 a month you can access all of our content, including Premium articles.
Subscribe