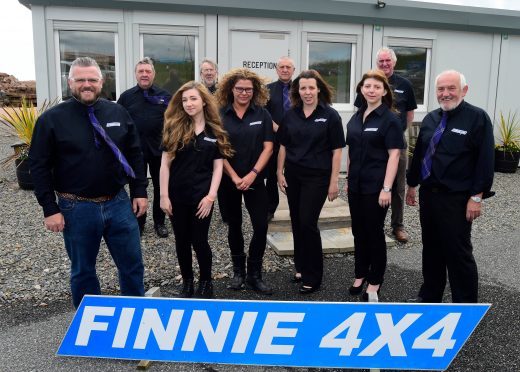 What does shipping containers, pickups, cattle, commercial property and a game which involves being locked in a room and working out puzzles to escape have in common?
The answer is Jim and Craig Finnie who have been building something of an empire in the north-east over the past 40 years.
It was never the plan for the father and son team to have their fingers in so many pies – but when opportunity knocks, they have always been up for answering the call.
"Folk speak about diversification as if it is a new thing," Craig told me.
"We've never concentrated on one thing. That may open yourself up to being described as Jack of all trades, master of none but we've always done it that way.
"If there is something else to do and there's a pound in it, then we'll give it a go as well."
This mantra of sorts was first put into practise by Jim, when he started a taxi company and garage in the early 70s. Having started working at the young age of eight with a blacksmith, it was always in his mind to one day be his own boss.
In the eighties he started importing Jeeps for a hobby but as that grew, it slowly turned into something more and son Craig, who hadventured off on his own path, re-joined the family business.
"It was a hobby to begin with but before we knew it there was 50 of them in my mum's garden. So I came back to help out," he added.
Similarly the cattle arm of the business started out small with just two animals. Now the herd is more than 100, based at the family home, and the pair are currently looking for more land to expand.
They recently moved the rest of the business away from the family home to land they own just off the A90 in Peterhead. Now the site, called Peterhead Van Centre, is littered with pickups, some bearing their signature Fierce design elements.
"We've had this land a long time but we were accelerated to move here by my mother," Craig said.
"She's half retired and she wanted us out her garden," he added, laughing.
"I'm sure we should be saying we are planning global domination but nah, we just got thrown out the garden."
The family's latest venture is once again something entirely different. Escafun – a game where you are locked in a container with team mates and have to work together solving puzzles to escape.
It's a growing industry but it was a concept Craig wasn't totally on board with initially.
"A pal of mine said he'd been on holiday and he did a couple and he loved it and it's a big thing. I wasn't all that interested to start," he said.
"Then I picked up the Financial Times and there was a half page about it and how big a business it was becoming. There's folk who have opened them in London and have turned over three quarters of a million in their first six months so suddenly I was interested."
Jim and Craig are involved in all aspects of the business – and their staff are too. They could be helping with the cows one minute then speaking to someone about buying a 4×4. Their day is never boring as Craig told me, and I would agree.
It's a close-knit team at Finnie 4×4 and joining them is Jim Sutherland, as sales executive who is bringing with him a wealth of motor trade experience, specialising in the supply of all types of commercial vehicles.
Like many businesses in this area, the Finnies have felt the effect of the oil downturn. But unlike others who rely on the energy industry, Craig and Jim have secured themselves by branching into other areas.
Craig said: "We've never been that locally dependent. We are selling stuff all over the place. So although here it is a bit quiet for say pickups, we are selling to Glasgow, to the islands, exporting.
"That's the whole point of having the different strings to your bow. If one bit is quiet, there is always something else to be doing."
And the plan going forward?
"Just keep taking opportunities ," Craig added.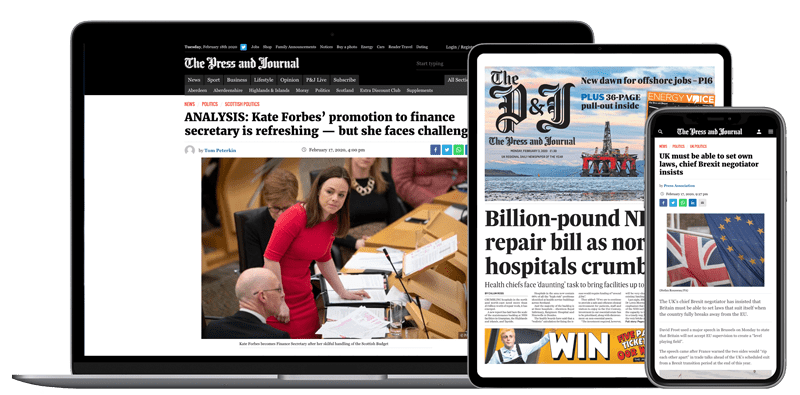 Help support quality local journalism … become a digital subscriber to The Press and Journal
For as little as £5.99 a month you can access all of our content, including Premium articles.
Subscribe