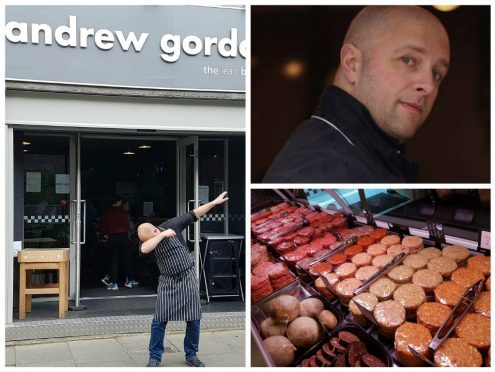 A popular Aberdeen butchers has closed with immediate effect.
Andrew Gordon, who has a shop in the city's Chatten Place, broke the news to customers on social media.
It is not clear what the circumstances are surrounding the closure but Mr Gordon said in his Facebook post that it was outwith his control".
He wrote: "I would like to thank everyone for their unconditional support over the last nine years in supporting our high quality standards and high quality produce.
"I'm a bit lost for words right now but anyone who knows me can still contact me if they wish.
"My heart goes out to my dedicated team and the amazing people i have employed over the years, thank you everyone.
"Thank you too, to all my suppliers who have stood by me through some tough times in the industry.
"If I can provide any words of wisdom at the moment regarding meat & where you get it from, always buy quality is all i can say."
He added later that anyone with Christmas orders will be contacted as soon as possible.