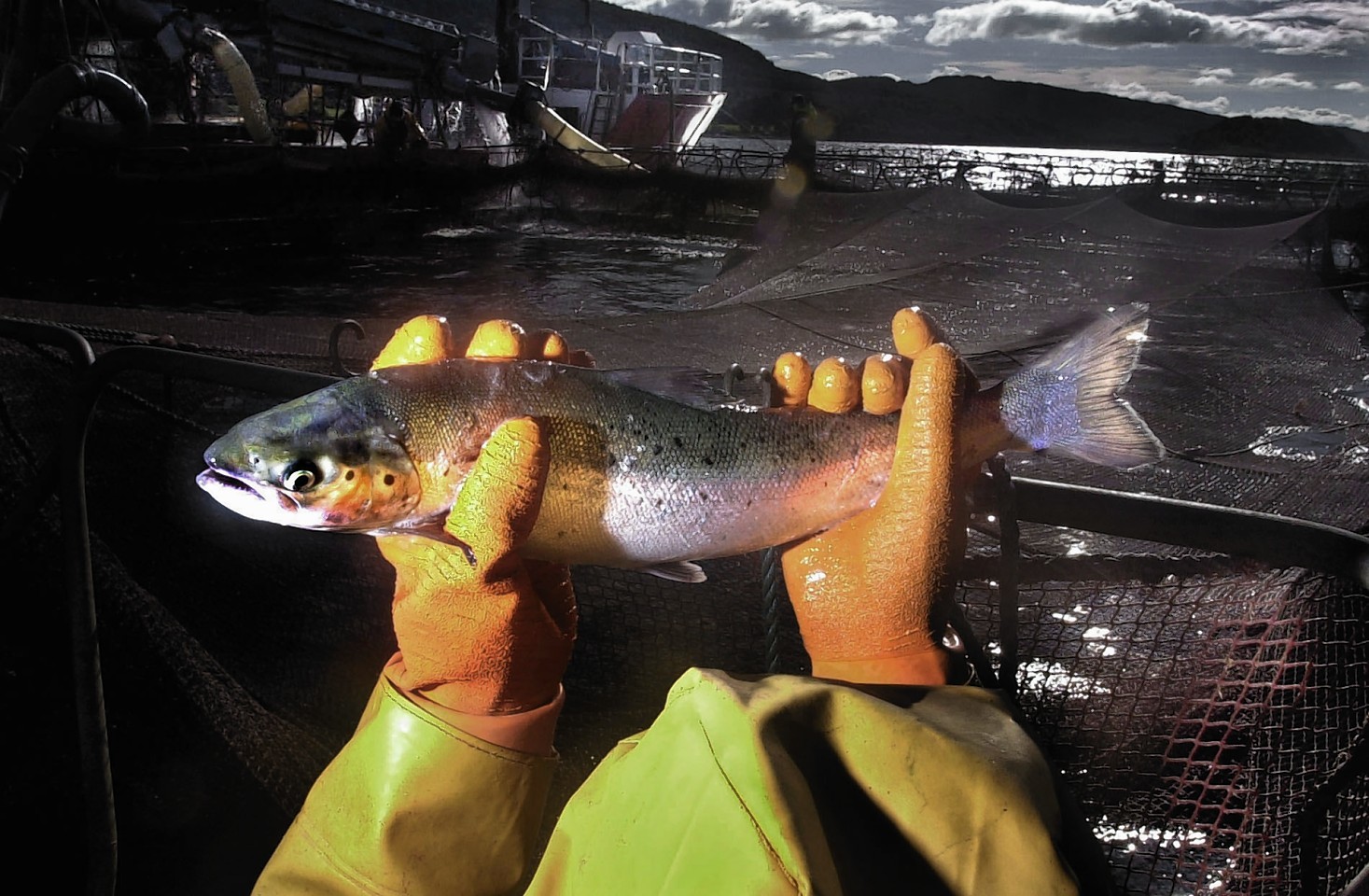 Growing exports and new contracts have helped one of Scotland's leading salmon farmers to a leap in profits.
The Scottish Salmon Company (SSC) reports a highly successful first quarter of the year.
Earnings before interest and tax more than doubled to £4.1million, from £1.8million a year earlier, while revenue soared by £9million to £27.7million.
New managing director Craig Anderson said:
"SSC is a re-energised company, open for business, establishing new markets and moving forward with quality fish, at the right size and delivered on time.
"Having made positive moves towards balancing production cycles through organic changes and new consents, we have shifted our focus.
"Through an intense process of market and client engagement, we are building our customer relationships on solid principles of knowledge and understanding of their priorities and requirements. It is making a tangible difference."
SSC said new deals to supply "top tier" Swiss and London-based retail brands boosted the quarterly figures.
Mr Anderson added: "Last month, as sole supplier to our sister company, Loch Fyne Oysters, consistent high quality was also an important factor behind its success in winning the Queen's Award for Enterprise in the category for international trade.
"To support the company's new focus, we are strengthening our management team with outward looking skills that will support our aspirations as a leading producer of premium salmon for a growing domestic and export market."
SSC said it produced 6,004 tonnes of fish in the first quarter, up from 5,092 tonnes a year ago.
Exports now make up nearly 50% of total revenue, up from 35% this time last year, as demand rises in Europe, the US and the Far East.
Capital investment for the year ahead is estimated at around £12million, while the company has committed further spending to a project to develop farmed Ballan Wrasse – or cleaner fish – for use in salmon pens as a compliment to conventional sea lice treatments.
Edinburgh-based SSC produces more than 250,000 tonnes of fish annually, accounting for an estimated 20% of total Scottish salmon.
The firm employs more than 400 people at 60 locations across the Highlands and islands, and supplies leading UK retailers and exports to more than 20 countries worldwide.