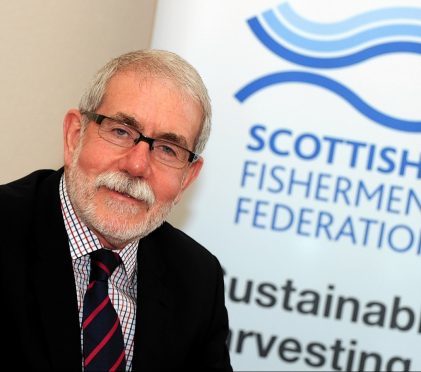 Fishing industry chiefs last night urged the Scottish Government to "work closely" with Westminster to secure the best possible Brexit outcome for the fleet.
The plea came at the Scottish Fishermen's Federation (SFF) annual dinner in Edinburgh.
Addressing guests in the run-up to his first end-of-year European Union quota talks as fishing minister, Fergus Ewing MSP told guests he did not want to focus on Brexit in his speech.
But he went on to acknowledge the majority of fishers "probably voted to leave" the EU and pledged to "fight hard for full repatriation of all powers relevant to fishing to Scotland".
SFF chief executive Bertie Armstrong said quitting the bloc would deliver a "sea of opportunity".
If handled the right way, it could reinvigorate coastal and island communities and turn Scotland into a leading seafood harvesting nation, he said.
He added: "Our 200-mile exclusive economic zone (EEZ) has some of the best and most productive fishing grounds in the world.
"Regaining control of our EEZ will bring real benefit to coastal communities, not just in the catching sector but in processing and all through the supply chain in the form of increased economic activity."
But the SFF chief warned that to achieve the maximum benefit it was vital for both the Scottish and UK governments to work closely together to achieve the best possible outcome."
Mr Ewing said: "I understand completely that the referendum on EU membership stirred intense feelings among Scotland's fishermen.
"And I appreciate that a majority probably voted to leave, in contrast to the overall position in Scotland.
"Our position is clear and well-known in particular about the need to retain membership of the single market.
"Should Scotland be taken out of the EU against our democratic will, we will fight hard for full repatriation of all powers relevant to fishing to Scotland."
Mr Ewing also said the way fisheries quotas are allocated north of the border would remain unchanged once the devolution of new fisheries powers was confirmed.
Confirming his intention to provide the industry with stability by maintaining the fixed quota allocation (FQA) system, h said he aimed to make it easier for new businesses to acquire units.
The minister added: "This is the right way to encourage investment in new vessels and ensure the sustainability of the sector.
"We cannot tolerate a situation where our quotas can be exported out of Scotland and, ultimately, lost to future generations."
A new "concordat" for fishing to be published soon will "enhance our control and ensure we can protect quotas", he said.
The FQA system allocates quota to vessels and others based on the number of units for a given stock held on a fishing licence.
Mr Ewing said the new concordat would put in place rules that only allow quotas to move from a Scottish to a non-Scottish licence when this country's boats move to another part of the UK.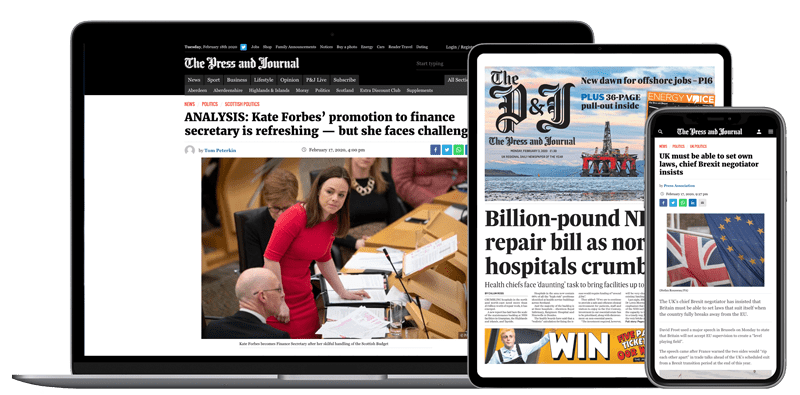 Help support quality local journalism … become a digital subscriber to The Press and Journal
For as little as £5.99 a month you can access all of our content, including Premium articles.
Subscribe