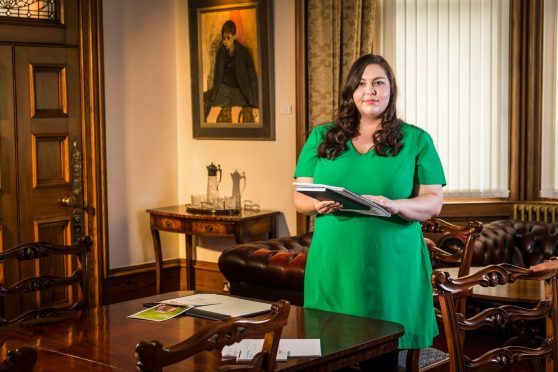 An apprentice-turned-mentor at one of Aberdeen's biggest companies has revealed that entering the workplace early was the catalyst for rapid career progress.
Sophie Ewen joined Aberdeen Asset Management at the age of 17 as part of the firm's first intake of apprentices.
Ms Ewen, now 21, has climbed the ladder quickly and currently co-ordinates AAM's entry level programmes, including its apprenticeship and graduate schemes.
She has excelled in the role and is viewed as the company's "go to" person for apprentices.
Last night, she won the Apprentice Ambassador of the Year prize at the Scottish Apprenticeship Awards in Edinburgh.
Ms Ewen was recognised for her involvement in running workshops which allow school-leavers to prepare for the "world of work", and for volunteering with several training-related charities.
The former St Machar Academy pupil did receive offers to go to university, but opted instead for an apprenticeship after doing work experience at AAM.
She said: "Work experience changed my mind. Focusing on real, live work convinced me I would prefer workplace learning to university.
"AAM also made it clear I could get qualifications while focusing on practical work."
Ms Ewen already has an SVQ in business and administration and a certificate in investment operations. And she is currently working her way towards an HR diploma.
She added: "Coming into the world of work early is invaluable. It means you can build up a network and it makes you mature a lot quicker.
"Also, when you are getting on-the-job training, you find out what you want to do, so the qualifications you are doing are relevant.
"I think a lot of people at universities are earning qualifications they are not going to use."
Ms Ewen was speaking during launch week for the All in for Apprenticeships campaign, which has been created to improve attitudes towards traineeships.
She hopes the initiative will help people understand that apprenticeships are as valuable as degrees.
As she said: "I think there has been some snobbishness towards apprenticeships, but attitudes have changed a lot in the last few years.
"The people who are going to lead the computing, technology, finance and engineering sectors could come from apprenticeship backgrounds.
"They will have the same level of qualification as people coming from other routes.
"I am very passionate about it, because it's the route I came down, so I'd definitely encourage people to consider apprenticeships as an option."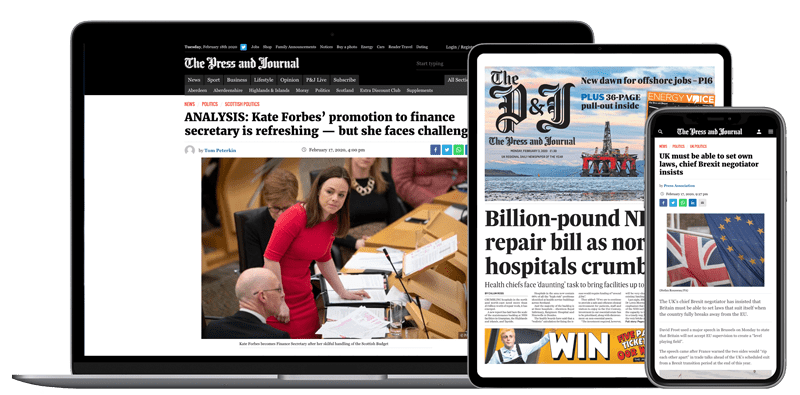 Help support quality local journalism … become a digital subscriber to The Press and Journal
For as little as £5.99 a month you can access all of our content, including Premium articles.
Subscribe