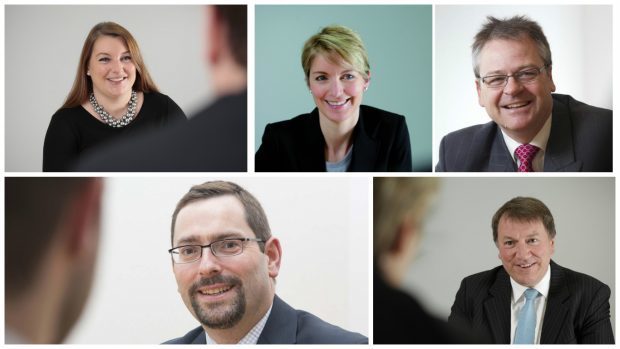 Brodies always does well in the annual legal rankings published individually by Chambers and the Legal 500.
The firm has more lawyers ranked as leaders at the top of their specialism than any other law firm in Scotland. In 2016 the firm picked up 37 top practice area rankings.
While that is great for the firm and its staff, more to the point for the rest of us is the perspective that its lawyers bring to the North East's economy and the prospects that being ranked top tier accords to many of the firm's leading practitioners.
One of the key indicators for the North East, and for Scotland as a whole, is the state of the property market.
Colin MacLaren, a Brodies property partner based in Aberdeen, points out that while the property market in the North East has undoubtedly taken a hit from the sustained low price of oil, there are some positive signs.
"We had two good announcements recently of companies taking on new office space. That has to be encouraging," he says.
MacLaren adds. "We saw PwC agree to move from Albyn Place to the new The Capitol development on Union Street. That was a real boost, in that it demonstrated the firm's commitment to Aberdeen despite the current difficult economic conditions," he comments. PWC is moving 120 staff to The Capitol and has taken the entire top floor.
He notes too, that in September the £65 million, 132,000 sq. ft. Silver Fin building, taking shape in the heart of Aberdeen, saw the London-based serviced office specialist Orega taking 26,000 sq ft, or around 20% of the available accommodation.
Things have been less good in the residential market, which has seen a drop of some 8% year-on-year, so far, though MacLaren points out that residential has seen sustained sales, albeit there have been instances where sellers have had to lower their prices. "For me, there is a continuing mix of good stories and the odd bad one," he comments.
"All in all, there has been a lot of negative press throughout 2016 about the Aberdeen economy, but this has not been wholly justified. There is still outside money looking to come into Aberdeen for worthwhile investments. And if you are renegotiating your lease or looking to move up, this is a tremendous time to be doing it," he notes.
With the low price of oil now a more or less stable part of the landscape, Fiona Morrison, who leads Brodies' employment team in Aberdeen, notes that employers across all the oil-related sectors in the North East have already "right sized" their businesses.
Staffing levels that were suited to a long running boom in the oil price are simply unsustainable when the price slumps as much as it has.
"Employers have had a full year to come to terms with the new status quo. However, we have businesses trying to drive down staff costs by reductions in working hours, or changes in shifts and rota patterns, rather than through large-scale redundancies. It is all about matching staff numbers to the amount of work now coming through the door," Morrison says.
From a legislative standpoint, having had endless changes and new innovations over the last few years, employment law legislation has been on pause through 2016 as far as new legal initiatives are concerned. However, Morrison warns that there are changes to the employment tribunal system in the pipeline in Scotland.
"We are expecting the format to be changed so that all of the tribunals sit within one administrative system meaning that the current specialist employment judges may have to deal with immigration and tax. It is thought that this will help to reduce costs and some have suggested that it is the mechanism by which the government may off-set the costs of tribunal fee reduction or elimination in Scotland.
Not surprisingly, a more tense and difficult economic environment has had a real and negative impact on family life for many across the region.
Shaun George, Brodies' highly rated head of family law, notes that there has been a significant increase in the number of cases involving the movement of children outside the jurisdiction.
"Clearly economic pressures cause people to seek to relocate to other areas, or they get made redundant and decide to travel to new parts to find work. If this coincides with a breakdown in the relationship, which it frequently does, then we usually see one party or the other making an application to the court concerning the children," he explains.
George points out that the courts have no option but to step in and make a ruling when the former partners cannot come to an agreement. "Often these judgements by the court have to be made against tight deadlines and under pressure from family members," he says.
Another common action the practice is seeing is people arguing that under the new, harsher economic conditions, they cannot afford the maintenance payments or the school fees to which they agreed during the good times. "Under Scots family law there is the ability to seek to have payment adjusted when there is material change in the individual's circumstances," George says.
The courts are generally receptive to these applications, but they can be bitterly contested. "There is often a reluctance to accept at face value that someone's circumstances have changed to the point where children, say, have to be taken out of private education," he notes.
A piece of good advice to couples in all walks of life is that pre- and post-nuptial contracts in Scotland are well thought of by the courts. "If they are entered into freely, at arms-length, with advice given to both parties the court will regard it as solid," George says.
The big crunch, of course, for the North East is the downturn in E&P activity in the North Sea.
Clare Munro, Brodies' head of energy and infrastructure, reckons that while everyone will be hoping that this is the bottom of the cycle, companies in the sector have really tightened up to give themselves the best shot at making it through the long haul, whatever happens to the price of oil.
"On the plus side, there has still been some exploration and North Sea oil and gas is on course for a second year of increased production. We had Premier's Solan oil field, and Total's Laggan-Tormore gas field start up this year in the West of Shetland. Plus Engie and Centrica's Cygnus gas field is expected to be producing by Christmas," Munro says.
However, the picture still looks pretty bleak for service sector companies. "These companies are really at the sharp end and it has to be said that there is just not a lot out there for them right now. Clients who diversified into other geographies are perhaps doing better than those with a pure UK Continental Shelf (UKCS) focus, but there are few really happy players out there right now," she says.
Similarly merger and acquisitions in the sector are also well down, though one could count it a positive that there have, as yet, been few "fire sales" of distressed assets.
"No one wants to do M&A until they can see where things are going. But this does not mean that nothing is happening. People are looking at assets very closely and we, along with other firms, are helping our clients to look at packages of assets. However, it is proving very challenging to get deals across the line at present. A pick up in the price of oil would really be a shot in the arm for the whole sector," she concludes.
Inevitably, when the going gets tough people start falling out. Contracts that looked fine in the good times become onerous and get scrutinized to see if there is an out. Everything that is ambiguous becomes the subject of dispute.
Ken MacDonald, a partner in the litigation team at Brodies Aberdeen office, says that so far, though the number of disputes is definitely on the rise, this has not yet translated into a dramatic increase in court actions.
"I think this means that there is more of an appetite out there to get quick resolutions to disputes in order to avoid being drawn into lengthy court proceedings. Getting caught up in long drawn out disputes does not necessarily serve either party."
"We – and other law firms – are increasingly being called upon to provide advice at the point where clients want to get a clearer grasp of what their rights and obligations are under a particular contract, and then assisting them in negotiations with counterparties. We also get called on later if the negotiations turn into a formal dispute," he says.
Mediation, which has a very high success rate in resolving disputes short of court action, is proving its value yet again as tensions rise in the North East. However, MacDonald expects to see the number of disputes rise across the region as we go into 2017, unless there is a sharp improvement in the oil price.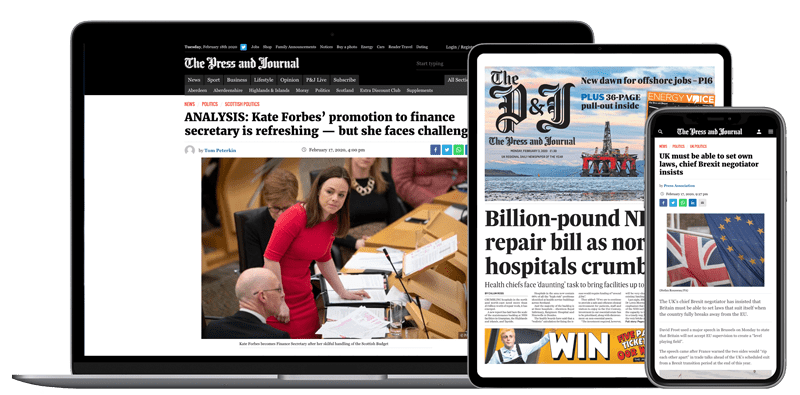 Help support quality local journalism … become a digital subscriber to The Press and Journal
For as little as £5.99 a month you can access all of our content, including Premium articles.
Subscribe