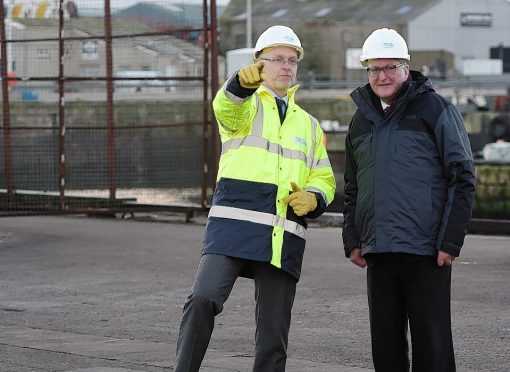 Scottish fishing interests need as much protection as Britain's financial services and car manufacturing sectors following the Brexit vote, Fisheries Minister Fergus Ewing said yesterday.
Mr Ewing heads off to Brussels for his first December Fisheries Council next week.
Speaking after a visit to Peterhead, Europe's biggest white-fish port, where he heard all about the harbour's £49million redevelopment plans, he said there were "worrying signs" the UK Government is not making fishing a priority in the wake of June's shock EU referendum result.
He added: "Is fishing as important to the UK Government as the City of London?
"Is it as important to the UK Government as the car industry in the north-east of England?
"It doesn't appear so, and we really need the UK Government to be arguing very clearly for Scotland's interests."
Mr Ewing said last year's December Fisheries Council, when a surprise deal on blue whiting resulted in Norway getting a disproportionate share of shared quota, and recent negotiations over monkfish did not bode well for the chances of Scottish interests getting a fair hearing.
And last week's EU-Norway talks, which delivered more quota for Scottish fishers but at the expense of huge concessions to Norway in a deal that was opposed by the UK and Ireland, were another example of Scotland losing out at the negotiating table, he said.
Mr Ewing also said he had pressed hard for reassurances from Westminster that fishing rights will not be traded away in Brexit negotiations in a repeat of the 1970s, when the government of the day was accused of treating the industry's interests as "expendable" in talks over the UK joining the EU.
A UK Government spokesperson said: "Supporting our fishermen across the UK will form an important part of our exit from the EU – this means ensuring a profitable fishing industry, sustainable stocks and a healthy marine environment."
It is more than three months since the Press and Journal exclusively revealed Peterhead harbour's redevelopment was to go ahead, thanks to a European and Maritime Fisheries Fund (EMFF) and Scottish Government support package worth £5million.
The cash will help to create a bigger fish market and allow the harbour to bring together services and facilities like stores, ice, boxes, water, fuel and repair services into one place, so fleets can complete their port calls more quickly and efficiently.
Yesterday, Mr Ewing said: "This £5million investment will help cement Peterhead's reputation as not only the biggest European fishing port but the most modern and accessible for fishermen."
Peterhead Port Authority chief executive Ian Laidlaw added: "Securing Scottish Government and EU (EMFF) support was essential in allowing us to progress with what will be the port's largest development project in living memory."
Meanwhile, Scots Tory MEP Ian Duncan MEP has criticised the EU for buckling to Norwegian demands over access to North Sea fisheries.
Mr Duncan said last week's EU-Norway deal highlighted "the strength of Norway as a negotiator outside the EU".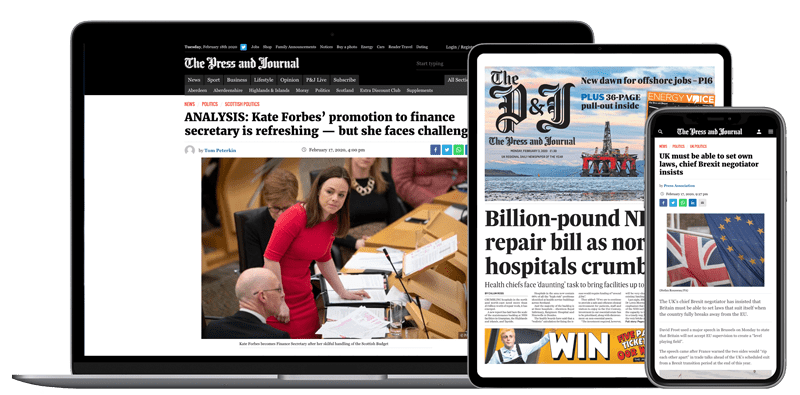 Help support quality local journalism … become a digital subscriber to The Press and Journal
For as little as £5.99 a month you can access all of our content, including Premium articles.
Subscribe