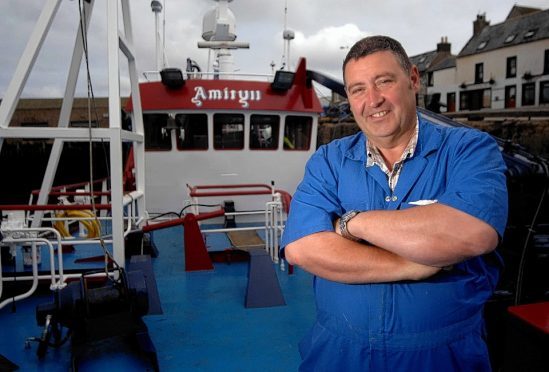 In my 40 years in the industry, I have never seen so much optimism and positivity in fishing as we are currently enjoying.
So what is giving the catching sector this enthusiasm and sense of well-being?
This is usually a time for trepidation, when we fear the worst from the year-end bun fight in Brussels as member states thrash out deals that set the scene for the next 12 months.
There are many variables that contribute to our success and right now a fair few have come together at the same time.
We have relatively stable quayside prices, with consistent demand across most fisheries and low fuel prices helping profit margins greatly.
Healthier stocks are allowing vessels to harvest quickly, giving markets fresher fish daily.
At the same time, the demands of the landing obligation (discount ban) restrict opportunities to trade freely – meaning skippers are unable to obtain certain quotas.
This impacts on what skippers are allowed to catch leads to lost opportunities.
This year's Brexit vote has been a new dawn for fishing, invigorating the industry and offering a glimmer of light at the end of the tunnel.
Brexit gives fishermen a vision of hope, providing we can get all political parties and negotiators to seize the opportunity as Britain plans its exit strategy from the EU.
Leaving the EU will not be an easy task and, as with any demerger, there will be risks.
But I believe the benefits far outweigh the risks, and in our coastal communities and beyond Brexit will help build up infrastructure – creating employment and business growth.
With a stable and secure future for the first time in decades, the industry will be able to plan and deliver thousands of skilled jobs, ending years of contraction.
Although a huge focus is on that "sea of opportunity" in taking control of our own waters, our onshore infrastructure will need to be given an equal chance to expand.
Brexit requires negotiation and that always means winners and losers. Despite that, I'm convinced commonsense will prevail because so much is at stake.
Buoyed by enthusiasm and optimism, I'm confident we are sailing towards a much brighter future.
Jimmy Buchan, north-east fishing skipper and star of TV's Trawlermen series