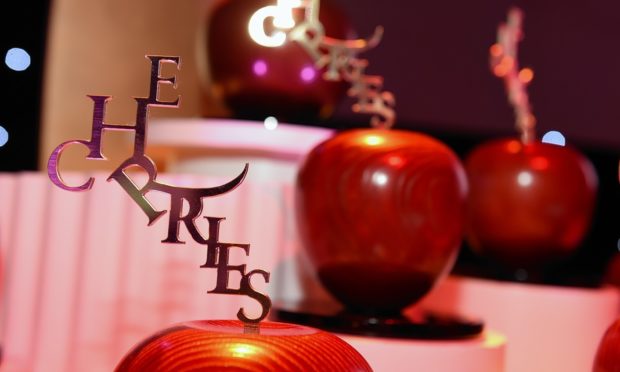 The cHeRries Awards 2017, in association with Robert Gordon University's Aberdeen Business School and supported by Mattioli Woods, is celebrating its 10th year of celebrating excellence in the fields of human resources (HR), recruitment and training in Scotland.
With the February 6 deadline for entering less than a fortnight away, the organisers are keen to receive industry nominations for the Top Cherry and these can be emailed to kefindlay@dcthomson.co.uk
The Top Cherry is the most prestigious prize among the awards and is presented to someone who has shown outstanding work and leadership in their field. The eventual winner has been nominated by peers within the industry and selected by our panel of judges after much deliberation.
It is more than just a "lifetime achievement" award – several past winners continue to deliver excellent work in their field.
Slyvia Halkerston, who is a judge for the cHeRries Awards 2017, was herself a Top Cherry in 2012.
She had just retired from her role as HR director for food ingredient company Macphie of Glenbervie, although since "retiring" she has continued to contribute greatly to her profession.
She was most recently involved in the Commission for Developing Scotland's Young Workforce, under the chairmanship of Sir Ian Wood, and continues to work with catering firm Entier – "a company very dear to me", she said.
Ms Halkerston added: "The Top Cherry Award is very different from the other award categories.
"You do not find out that you have been nominated – there was no list of nominees then eventual winner.
"The very cream of the HR world are canvassed for their recommendations for a suitable recipient.
"When I was told just ahead of the awards event that there had been a clear statement from all who were asked, I was overwhelmed and felt very grateful and humble.
"I don't mind admitting that I do not do emotional in public but I got pretty emotional that day.
"It is kept as a closely-guarded secret until the event, but you are afforded the opportunity to know and prepare.
"It was an amazing feeling to receive the award in the presence of so many representatives of the HR profession and even today I come across people who mention it."
Another former Top Cherry is Anne Stevenson, teaching fellow at Robert Gordon University, who is also a judge for the 2017 cHeRries Awards.
Ms Stevenson said: "You don't know you've been nominated – you are just told you have won. I was speechless, something which doesn't happen very often.
"I was delighted to think that people in the industry had taken the time to think of me and put me forward for the award.
"In education, there is always a feeling that people in industry may not realise what we do; to be given this award showed that this perception is wrong. They do notice and I was overwhelmed to receive the award."
She added: "What delighted me was the number of people whom I hadn't heard from for years who contacted me afterwards to congratulate me. Many were former students which was a lovely surprise."
Alan Fergusson, employee benefits director with the awards sponsor Mattioli Woods, said: "We are keen to recognise outstanding talent and believe that great people, strategies and HR practices are vital in enhancing business performance which, in turn, makes an important contribution to the area's economy.
"There are some exceptional companies and individuals in the fields of HR, recruitment and training. Many never receive the external recognition they deserve for what they do and the positive impact they have.
"The cHeRries offer the perfect opportunity to recognise those people who are striving so hard to achieve exceptional results."
Entries are now open to find successes and examples of excellence in the fields of HR, recruitment and training.
Other categories include: Exemplary Employer of Choice, sponsored by CMS Cameron Mckenna; Extraordinary HR Initiative, sponsored by Nexen Petroleum UK; Fantastic HR Adviser; Finders Keepers Recruitment & Retention; the Tremendous Training & Development Award, sponsored by Petrofac, Outstanding HR Director, sponsored by Amec Foster Wheeler; Excellent HR Manager, sponsored by Activpayroll; and the Blossoming Award, sponsored by Robert Gordon University's Aberdeen Business School.
Submissions for the award categories are welcome until February 6.
The main event, the cHeRries Awards 2017, takes place on Thursday, June 1, at Aberdeen Exhibition and Conference Centre.
To enter the cHeRries Awards 2017, visit: www.cherriesawards.com
Top Cherry winners from past years include:
2012 – Sylvia Halkerston, HR director of Macphie of Glenbervie
2013 – David Burnside, employment lawyer
2014 – Peter Nicholson, group head of HR, Wood Group
2015 – Anne Stevenson, teaching fellow, Robert Gordon University
2016 – Peter Sharp, principal employment solicitor, Aberdeen University