The Scotch Whisky Association (SWA) is joining a high-level mission to Canada led by European agriculture and rural development commissioner Phil Hogan.
The trade body said the visit presents an opportunity to support efforts to increase exports to the Canadian market.
Canada is currently the 15th largest importer of whisky from Scotland, with annual sales worth around £74million.
In February, MEPs voted in favour of the EU-Canada Comprehensive Economic and Trade Agreement (CETA) which, when implemented, will bring a range of market access benefits.
Also involved in the mission are trade bodies spiritsEUROPE and Spirits Canada. Spirits are the biggest agricultural-food export for the EU, worth about £8.4billion globally a year. Scotch whisky exports account for more than £4billion of the total.
The SWA and spiritsEUROPE will also travel to the USA to discuss issues in that market, which is the biggest by value for Scotch whisky with exports worth £865million last year.
Siobhan Sellers, SWA head of Americas market access, said: "We are firm believers in open markets and removing barriers to trade across the globe. This is an excellent opportunity to join European Commissioner Phil Hogan on this important mission to Canada.
"It is a chance for us to ensure the benefits of CETA quickly become a reality for the Scotch whisky industry.  The market access improvements contained within CETA will contribute to the economic growth of not only the UK, but also of Europe as a whole."
She added: "We will also take the opportunity to discuss with UK officials the need to ensure benefits obtained through EU negotiations are secured and act as a helpful benchmark to push for further trade liberalisation after Brexit."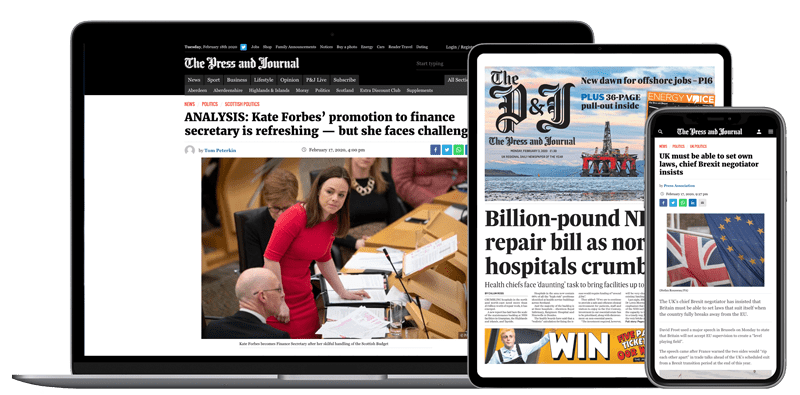 Help support quality local journalism … become a digital subscriber to The Press and Journal
For as little as £5.99 a month you can access all of our content, including Premium articles.
Subscribe