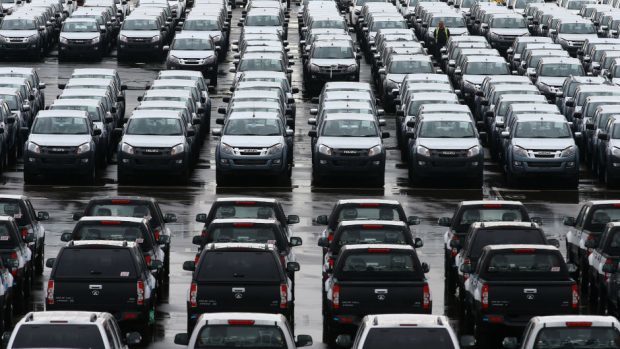 New car sales in Scotland suffered a 17.5% year-on-year plunge in April as motor traders felt the impact of sweeping tax changes, industry figures show.
But the Scottish Motor Trade Association (SMTA) said year-to-date figures are running slightly ahead of where they were at 12 months ago.
SMTA chief executive Sandy Burgess said: "With the strong March and the added incentive of beating the new rules on vehicle excise duty (VED) coming into play on the first of April, there was always going to be something of an emergency stop in the results.
"The tail off was evident across our dealers showrooms and even online inquiry levels have softened.
"There may also have been the double whammy effect as a result of the media speculation around the introduction of a new scrappage scheme to take the older, less-efficient diesel engine cars of the road.
"Ironically, of course, an introduction of such a scheme may well serve to bring a degree of ignition to the new car market."
SMTA said a shift from diesel to petrol seemed to be gathering pace north of the border.
It added: "The strongest growth so far has been in the petrol/electric hybrid technology vehicles.
"This will be tested over coming months as these vehicles are heavily affected by the recent VED changes introduced by the UK Government on April 1."
UK figures from the Society of Motor Manufacturers and Traders showed a 20% fall in new car sales last month.
All new cars, except for those with zero emissions, are now subject to an annual flat rate VED charge.