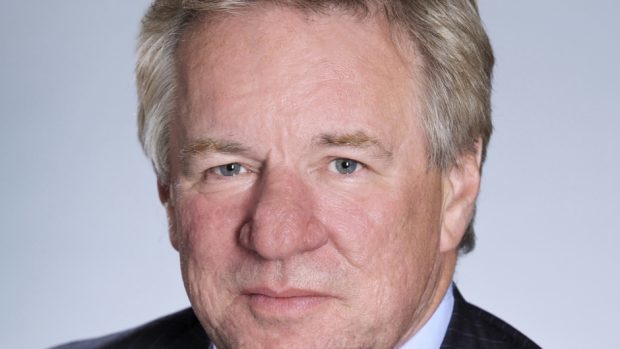 I was glad to support the launch last month of KickStart Money, a ground-breaking collaborative project that aims initially to invest £1million in financial education for 18,000 children in 100 primary schools.
Aberdeen Asset Management is one of 16 leading savings and investment firms involved in the scheme and the first initiative to be rolled out will be MyBnk's Money Twist programme, focused on saving, budgeting, careers, borrowing, and consumer and public finance.
The programme uses case studies, games, videos and popular culture to engage children with topics such as where money comes from, personal relationships with money, choices and budgeting, and planning for the future.
I believe that by educating young people in positive financial attitudes and behaviour it's possible to expand their life opportunities significantly.
It isn't difficult to interest children in money – they tend to be loyal customers of the Bank of Mum and Dad – but the challenge is to encourage them to engage with the principles of responsible money management.
As a society we have been too slow to recognise the crucial importance of financial education in schools.
KickStart Money is a response to calls by parliamentary select committees and all-party parliamentary groups for money lessons to be a compulsory part of the primary national curriculum.
We teach children the Highway Code and other life skills, so it's logical to extend their education to money management, which will affect so many aspects of their lives.
Research by the Giving Department, a corporate responsibility agency, and the Money Advice Service (MAS) shows key behavioural attitudes to money are formed by the age of seven.
But only 40% of 7-17 year olds say they have received financial education in school. Just 7% have talked to their teachers about money.
Only one-third of parents discuss money with their children, which is hardly surprising since 44% of parents admit to not feeling confident about managing money themselves.
The KickStart Money initiative is being managed by the Tax Incentivised Savings Association (Tisa).
Rupert Pybus, global head of brand and marketing at Columbia Threadneedle Investments, commenting on the launch of KickStart, said: "Significant proportions of the UK population lack the basic functional skills and knowledge to effectively manage their money.
"KickStart Money has been developed as a mechanism for the industry/Tisa members to pro-actively and collectively transform the long-term savings behaviour of a generation."
That reflects past failure to educate recent generations about money; we must not fail the present generation of school pupils in the same way.
We should recognise financial illiteracy as being just as unacceptable as ordinary illiteracy. It similarly blights young people's life opportunities.
In some cases, especially with young people from deprived backgrounds, learning how to create and grow wealth can help them to escape the poverty cycle.
While it makes sense to catch children young and educate them in good money management habits, there is also a need to engage youngsters throughout adolescence and beyond.
MyBnk, the award-winning financial education charity helping to deliver KickStart and which is already a partner with Aberdeen Charitable Foundation, currently educates 160,000 young people aged 7-25 in money management and enterprise.
Once they "get it", young people enjoy learning how to make the most of their money, how to ensure it works for them and how to avoid debt and similar pitfalls.
MAS findings show that, of those young people who have learned about money at school, 90% said it was useful. Many of them are highly receptive to calls to transform themselves from "big spenders" into "savvy savers".
Early financial education is a two-pronged process: on the one hand it's improving life opportunities for the young; on the other hand it's forming the next generation of entrepreneurs, the people who will drive the markets of the future.
That means it requires global outreach, which is why Aberdeen Asset has created a financial literacy programme in the United States and partnered with Knowledge@Wharton High School, a project promoting financial education, entrepreneurship and leadership among high school students, and also with Junior Achievement, in Singapore, a scheme preparing young people to succeed in a global economy.
In summary, early education in financial literacy promotes responsible capitalism.
Martin Gilbert is co-founder and chief executive of Aberdeen Asset Management. Under his leadership AAM has become a FTSE100 company and the biggest fund manager in Europe