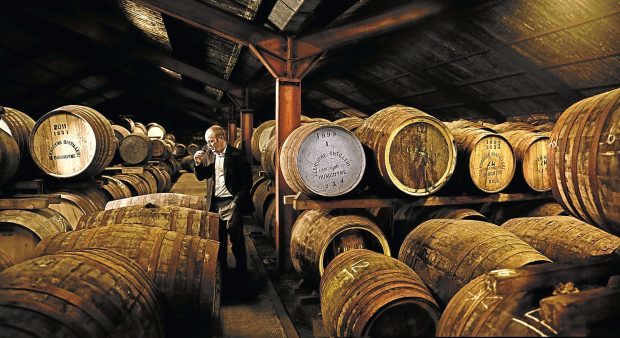 A leading whisky-maker has turned ageing stocks of Scotland's national drink into cash through an £80million asset-based loan.
Ian Macleod Distillers (IMD) – whose whiskies include Isle of Skye blended Scotch and the Tamhdu single malt, produced on Speyside – said yesterday its new financial package, secured with Bank of Scotland and PNC Business Credit, would support plans to revive the Rosebank brand and also drive organic growth.
Family-owned IMD, which turns over £78million and employs more than 150 people, produces and sells more than 15million bottles of spirit every year.
As well as the Isle of Skye and Tamhdu brands, the firm's whisky portfolio includes Glengoyne, Smokehead, King Robert II and Clan Macleod blended and the Chieftain's, Dun Bheagan, Macleod's and Shieldaig single malts.
Last year, IMD acquired the Edinburgh Gin brand and the company's growth strategy took a further step forward just last month when it struck a deal, conditional on planning consent, to buy the moth-balled Rosebank distillery, in Falkirk, from Scottish Canals.
The firm has separately acquired the Rosebank trademark and stocks.
IMD finance director Mike Younger said: "Bringing the iconic Rosebank distillery back to life is a big project, and one that we're incredibly excited about.
"We now have a funding package which allows us to both rebuild Rosebank and fund the general expansion of the business.
"Asset-based lending is ideal for us, as it provides highly flexible funds secured against our appreciating maturing whisky stocks."