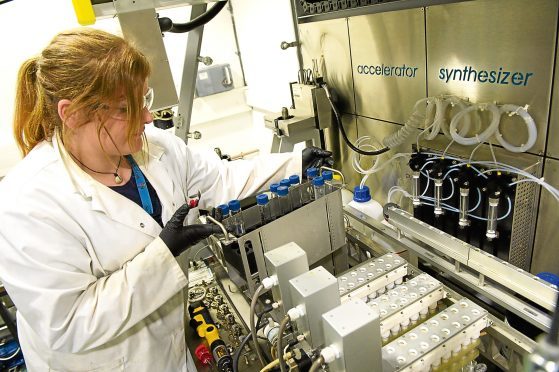 Scotland's £2.7billion pharmaceutical industry can be the "driving force for economic growth", a leading think-tank says in a new report out today.
Fraser of Allander Institute (FAI) says life sciences boasted the biggest jobs growth of any of the Scottish Government's key growth sectors in recent years, now accounting for 5,043 jobs and indirectly supporting a further 16,482.
FAI's new report – The Economic Contribution of the Pharmaceutical Sector in Scotland – was commissioned by the Association of the British Pharmaceutical Industry (ABPI).
It coincides with a House of Lords inquiry seeking to learn how the UK can "remain attractive" for multinational pharmaceutical companies.
ABPI's new director for Scotland, Alison Culpan, has called on the Scottish Government to continue to support and prioritise investments in Scotland's research, development and manufacturing capabilities – as well as healthcare services – in order to secure the future growth of life sciences north of the border.
Ms Culpan said: "We are a sector that Scotland should be proud of – contributing far higher levels of productivity than the national average, employing people in highly skilled jobs across the length and breadth of the country, often in disadvantaged or rural areas. This report shows our industry can be a driving force behind long-term sustainable economic growth."
FAI director Graeme Roy added: "The contribution of the sector extends beyond the activities of pharmaceutical companies themselves, with their output supporting employment and income right across the Scottish economy."