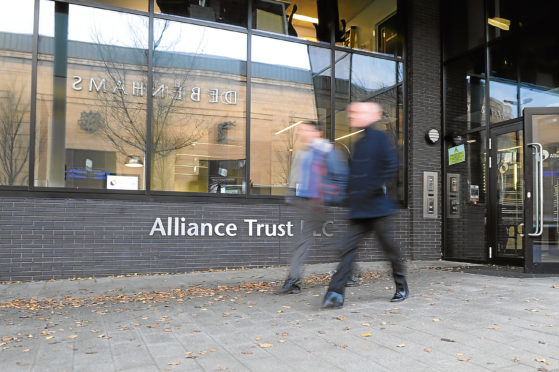 Alliance Trust suffered a "poor financial performance" at its savings arm during 2017, results from the Scottish finance giant showed yesterday.
The group's board moved to write down the fair value of Alliance Trust Savings (ATS) by £23.5million to £38million as the division sank into the red.
Operating losses at ATS came in at £6.1million before exceptional expenses of more than £13million, compared with profits of £1.2million a year earlier.
ATS is based at Alliance Trust's headquarters at West Marketgait, Dundee, and employs around 300 staff.
An expected £10million gain from the sale of shares in Liontrust – the financial services firm which bought over the group's other main trading subsidiary, Alliance Trust Investments, last April – did not fully offset the shortfall within ATS.
"ATS has had a challenging year," group chairman Lord Smith said, adding: "While the business has continued to attract additional assets and now has more than 110,000 customer accounts, ATS incurred a particularly high level of costs in 2017."
The performance of ATS marred the first months of a new fund management regime at the parent.
Last April, a new outsourced approach to investment saw the appointment of global professional services company Willis Towers Watson (WTW) to oversee investments made by a group of eight hand-picked global equity managers.
The move – affecting more than 90% of Alliance Trust's assets – was approved by shareholders at the 2017 AGM.
In the year to December 31, the group produced a total shareholder return of 19.2% and net asset value total return of 18.5%. The latter measure of financial performance was substantially higher than the industry benchmark of 13.8%.
Since WTW's introduction in April, the investment portfolio has achieved a total return of 9.8%, 2.2% above its market benchmark.
Deputy chairman Gregor Stewart said: "This is an approach designed to provide outperformance in the long term, but the good news is it is already yielding that performance."
WTW senior investment consultant David Shapiro said Alliance Trust could have done better if it had greater exposure to technology stocks but he was "happy" with the start made by the new investment regime.
Pre-tax profits at Alliance Trust came in at £472.9million, down from £639.7million a year earlier.
A final dividend of 3.29p took the 2017 total to 13.16p – a 3% year-on-year uplift in a 51st consecutive year of growth.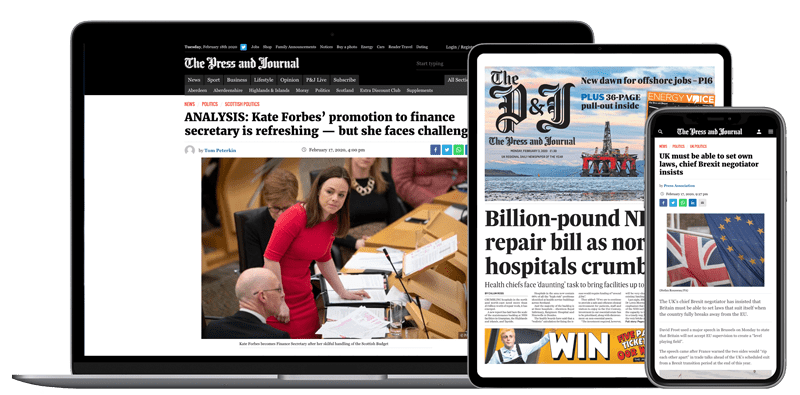 Help support quality local journalism … become a digital subscriber to The Press and Journal
For as little as £5.99 a month you can access all of our content, including Premium articles.
Subscribe