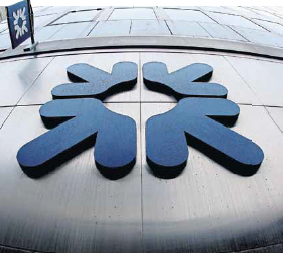 Royal Bank of Scotland (RBS) said yesterday a £3.6 billion deal struck with the US Department for Justice was a "milestone moment" in its efforts to clean up the business.
The settlement, which has still to be finalised, will also remove a major hurdle to the Scottish banking giant's return to private hands.
It follows claims the bank mis-sold toxic bonds – fuelling a sub-prime mortgage lending crisis in the US – in the run-up to the 2008 financial crisis.
RBS said £2.5 billion of the proposed civil settlement was covered by existing provisions.
The largely state-owned Edinburgh-based bank will take a £1.1 billion hit in second quarter results.
Chief executive Ross McEwan said: "Today's announcement is a milestone moment for the bank.
"Reaching this settlement in principle with the US Department of Justice will, when finalised, allow us to deal with this significant remaining legacy issue and is the price we have to pay for the global ambitions pursued by this bank before the crisis."
The latest settlement follows a £4.2 billion US penalty agreed with the Federal Housing Finance Agency last July.
RBS, which nearly collapsed in the financial crisis, is one of the last banks to settle with US regulators after Barclays agreed a £1.5 billion deal in March and Deutsche Bank struck a £5.3 billion deal at the end of 2016.
The UK Government wants the US mis-selling claims against RBS resolved before it starts selling its 72% stake in the lender.
Mr McEwan said the deal "makes it easier for the government to have a clean bank to sell".
But he stressed the decision on how and when to sell down the stake was "definitely in their (the government's) hands".
Chancellor Philip Hammond said: "I welcome the agreement in principle to resolve this long-standing issue which will, when finalised, remove a major uncertainty for the UK taxpayer.
"It marks another significant milestone in RBS's work to resolve its legacy issues, and will help pave the way to a sale of taxpayer-owned shares."
While RBS still has to agree the final terms of the deal, the size of the penalty will not change.