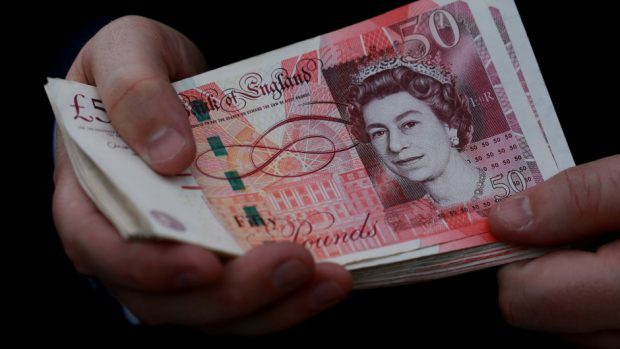 Equifax says uncertainty about security may be one of the reasons why more than a third (34%) of Scottish consumers prefer using cash, rather than contactless, when buying goods and services.
The credit data firm came up with the finding in an online survey conducted in partnership with media information company Gorkana.
Equifax and Gorkana found that a debit or credit card with a pin number is the preferred method of payment for 33% of Scots, compared to 42% of the UK overall.
Contactless came second (32%), followed by cash (25%), while only 3% use their phone or wearable technology.
When asked when they would use contactless over cash, 34% of Scottish consumers said they would never choose to use contactless rather than cash.
For 26%, the speed of contactless is the benefit; 25% said it was more convenient than making a trip to the nearest cash machine and 15% felt it was more secure than cash.
Most consumers in Scotland (74%) are happy with the £30 contactless payment limit but 12% would like to see it increased.
Equifax credit information expert Lisa Hardstaff said: "Many people are benefiting from the convenience and speed of contactless.
"The fear of fraud if they lose their card, or concerns about keeping track of payments could be holding some consumers back."
Industry figures show contactless card fraud hit £14million in losses last year.