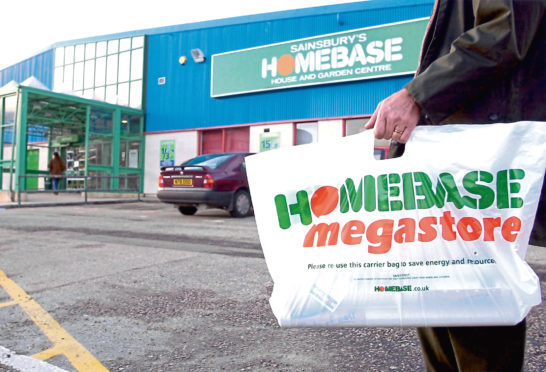 DIY chain Homebase is heading for new ownership after retail restructuring firm Hilco agreed to buy the ailing business for a nominal sum.
Hilco is thought to be paying just £1 for Homebase, closing the chapter on a disastrous foray into UK retailing by Australian conglomerate Wesfarmers.
The deal, which is expected to complete by the end of next month, will see Wesfarmers book losses of up to £230 million and the firm exit the UK after picking up the DIY chain for £340 million in 2016.
It is unclear at this stage if Hilco, which also owns HMV, will embark on a store closure programme.
Homebase employs about 12,000 people across 250 UK stores, including branches in Aberdeen, Portlethen, Inverurie, Inverness, Oban and Wick.
Hilco will acquire all Homebase assets, including the brand, store network, freehold property, property leases and stock.
Wesfarmers managing director Rob Scott said: "A divestment … is in the best interests of Wesfarmers' shareholders. The investment has been disappointing, with the problems arising from poor execution post-acquisition being compounded by a deterioration in the macro environment and retail sector in the UK."
Market analyst Richard Lim, of Retail Economics, said: "The acquisition of Homebase has been an unbelievable disaster for Wesfarmers."