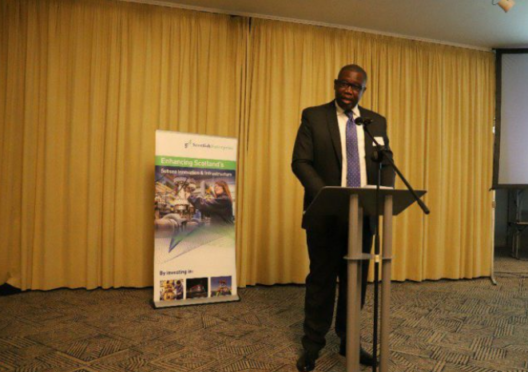 The chief executive of Ghana's Petroleum Commission has said Aberdeen will play a "vital part" in the country's upcoming "oil boom".
Egbert Faibille Jr. has been leading the Ghana's largest ever trade mission to Scotland.
Representatives of around 50 Ghanaian firms came to an event in the city yesterday, organised by the Aberdeen and Grampian Chamber of Commerce, pairing up with firms in the UK oil and gas sector.