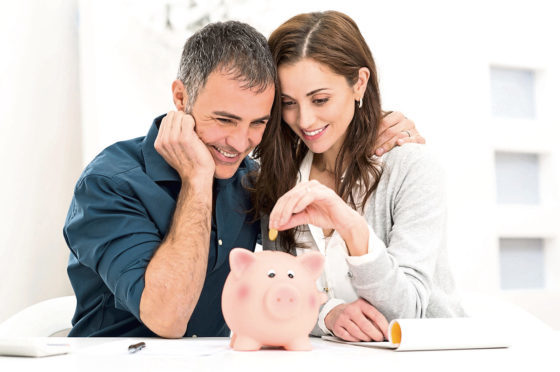 Scottish households' total wealth has exceeded £1 trillion for the first time but is unequally shared, it was revealed last night.
The figure averages £237,000 per home, compared to £259,000 for the UK as a whole, according to a report by the thinktank Resolution Foundation.
Pensions play a bigger role north of the border, with more than half of household assets accounted for by pension savings, compared to 42% across Britain, it adds.
The report – The £1 trillion Pie: How Wealth Is Shared Across Scotland – says wealth is increasingly shaping Scottish society and calls for political debates to better reflect this shift.
The Resolution Foundation – founded in 2005 with the aim of improving the living standards of people on low to middle incomes – says pension wealth in Scotland now averages just under £70,000 per household, compared to a UK figure of £58,000.
However, property wealth averages £65,0000 per household north of the border, against £95,0000 for the whole UK.
The foundation says Scottish household wealth is growing much faster than incomes, with the total having increased from five to more than seven times gross domestic product over the past decade.
This has made it harder to close wealth gaps by earning and saving, the report says, adding it would take a "very high income family" – those in the top 10%, with a £58,000 income – 19 years of saving every penny they earn to become a "truly wealthy" family with assets worth more than £1 million.
Foundation director Torsten Bell said: "Wealth in Scotland has grown fast in recent years and will come to play a bigger role in determining life chances in the decades to come."