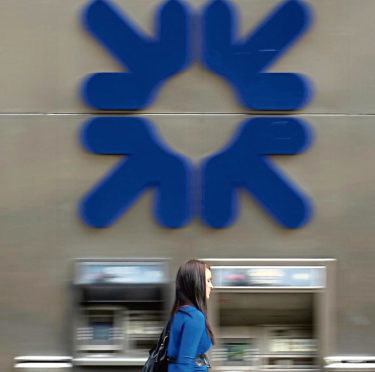 Business chiefs have urged Royal Bank of Scotland (RBS) to invest some of its £1.8 billion half-year profits in guaranteeing access to its services for all customers.
The Federation of Small Businesses (FSB) warned yesterday the pace of closures was "devastating vulnerable communities" throughout the UK.
RBS is closing hundreds of Royal Bank of Scotland and NatWest branches throughout the UK, including 52 north of the border.
Another 10 Scottish sites, including branches in Castlebay, Inveraray, Kyle of Lochalsh and Tongue, were earmarked for closure but won a temporary reprieve.
RBS's profits haul was down from a year earlier, when it notched up more than £1.9bn as it moved into the black following losses a year earlier.
Total income dropped to £6.7bn in the latest period, from £6.9bn a year ago.
The Edinburgh-based banking giant, which is still majority-owned by the taxpayer, was hit by £801 million in litigation and conduct costs during the latest period.
FSB policy chairman Martin McTague said: "More than 90% of our members bank online.
"But there are plenty of instances where you simply have to visit a branch in person – you can't deposit physical cash over the web.
"It's the sheer pace of closures that's devastating vulnerable communities right across the country.
"We're set to lose more than 12 branches a week this year alone.
"RBS needs to invest to ensure all of its customers have access to the banking services they need."
RBS announced its first dividend in 10 years as it starts to put some of its legacy issues to rest.
First-half litigation and conduct costs will help to cover the £3.7bn settlement reached with the US Department of Justice (DoJ) earlier this year over claims it mis-sold mortgages in the run-up to the financial crisis.
That opened the door for a return to shareholder payouts, with RBS announcing an interim dividend of 2p per share.
The timing of the payout is subject to the finalisation of its US settlement.
RBS chief executive Ross McEwan said: "We are pleased with the progress we've made in the first half of 2018. Our sector is undergoing significant change and we are positioning ourselves well to compete.
"We still have a lot more to do to achieve our ambition of being the best bank for customers in the UK and Republic of Ireland.
"However, with our major legacy issues largely behind us, we are able to fully focus on closing this gap."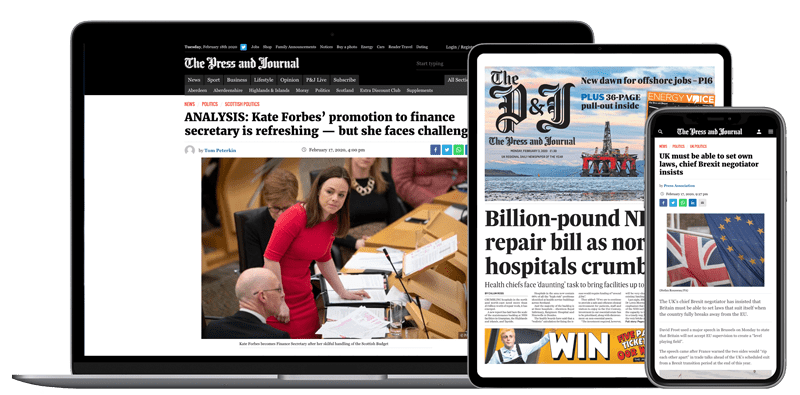 Help support quality local journalism … become a digital subscriber to The Press and Journal
For as little as £5.99 a month you can access all of our content, including Premium articles.
Subscribe