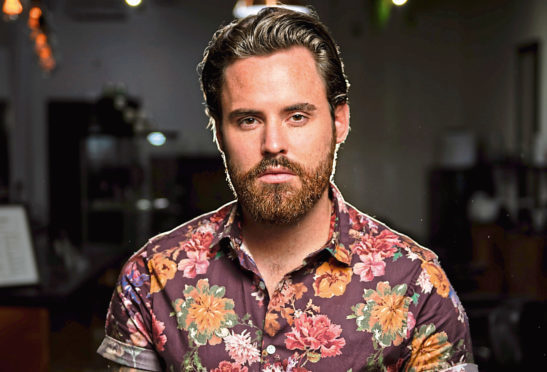 A barber plans to expand his Aberdeen business into a UK-wide operation.
Kyle Ross launched his first salon, the Huntsman, at the west end of Union Street in 2016.
This week, with the 29-year-old stepping up plans for future growth, it is being rebranded as Sovereign. Mr Ross plans to open salons in Edinburgh and Glasgow and, over the next 18 months, hopes to establish his business as a "major player" in the UK's £1 billion-a-year male grooming industry.
Mr Ross has lined up a "six figure sum" from private investors which is earmarked to fund the new Central Belt salons.
And this week the young businessman has a week-long residency in Covent Garden as part of his UK ambassador role with Hanz De Fuko, the Los Angeles haircare line that counts David Beckham among its celebrity fans.
Mr Ross said the Sovereign rebrand was an essential first step in his Scottish plans, which will create 20 jobs and grow the firm's annual turnover to a projected £1.5 million.
"We're ambitious and this expansion is an important move towards realising our dream of rolling out our unique approach to male grooming – focused around teaching clients to maintain their style at home – across the UK.
"However, in mapping out our strategy, it has become apparent trading throughout the UK under the Huntsman name would not be possible without facing trademark issues in England. Changing our name opens the clearest path – we felt that calling the business Sovereign really embodies our aim to make our clients look and feel their ultimate best."
Three extra stylists have been recruited to help offer extended opening hours bringing the total number of staff in Aberdeen to 12.
Ryan Crighton has become a shareholder in Sovereign as part of its rollout.
Mr Crighton, who is director of marketing at Aberdein Considine and a board member of Aberdeen Inspired, will be an adviser.
Mr Ross said: " Ryan is someone I've known and respected for a number of years and his experience will be invaluable as we take our mission to new parts of Scotland and ultimately the rest of the UK."