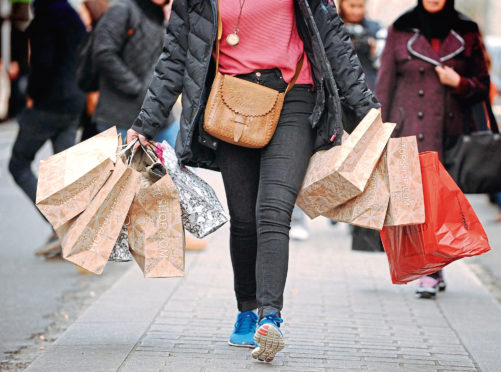 More than 20 trade organisations have joined forces in an attempt to persuade Scottish Finance Secretary Derek Mackay to ditch plans for a new out-of-town business rates levy.
Scottish Chambers of Commerce chief executive Liz Cameron, CBI Scotland director Tony Black, David Thomson, Scottish Property Federation director David Melhuish and Peter Cheema, head of the Scottish Grocers' Federation, were among those who signed a joint letter to the minister.
In it, they said the proposed levy "runs contrary to the Scottish Government rates reform agenda's goal of supporting business growth and long-term investment".
Under consideration following the Barclay Review of Business Rates, the proposals from Holyrood could see up to three pilot schemes introduced, allowing councils around the country to charge out-of-town businesses higher rates. The collective call by 21 organisations from sectors including retail, manufacturing, commercial property, transport and tourism, comes in advance of the Scottish Budget on December 12. The letter states: "We are profoundly concerned with the idea of giving local authorities the ability to levy an additional business rates charge on premises located out of town.
"We urge you not to proceed with this aspect of the legislation due to the potential impact it would have on a wide range of vital businesses, many of them major employers in communities across Scotland."
A Scottish Government spokesman said: "We are currently considering the responses to a consultation on the recommendations of the Barclay Review, which included a proposal to introduce a pilot scheme allowing councils to charge a modest business rates supplement to online or out-of-town businesses in up to three towns.
"The consultation, which closed in September, also sought views on appropriate safeguards for this scheme and a decision will be made following full analysis of the responses."