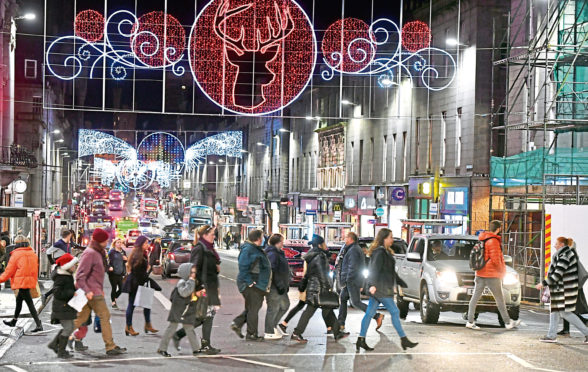 Changing shopping habits, Brexit uncertainty and rising employment costs and business rates have heaped pressure on retailers during 2018.
The challenge of staying afloat and continuing to sell goods and services over the counter in the face of intense competition from supermarkets and online sales channels was highlighted by the demise of Toys R Us and Maplin and woes at Homebase and House of Fraser.
It is also borne out in figures showing a record number of retailers in Scotland going bust.
Accountancy and business advice firm French Duncan analysed official Insolvency Service statistics and found that 56 Scottish retailers went under during the first nine months of 2018.
This was higher than the 48 which collapsed during the whole of 2017.
French Duncan estimated the annual figure for 2018 could be as high as 75 or 80 Scottish retailers going bust.
Its analysis also showed retail failures accounting for 7.8% of all corporate insolvencies in Scotland during the past five years.
Between 2012 and 2017, a total of 298 Scottish retailers went out of business – more than one a week.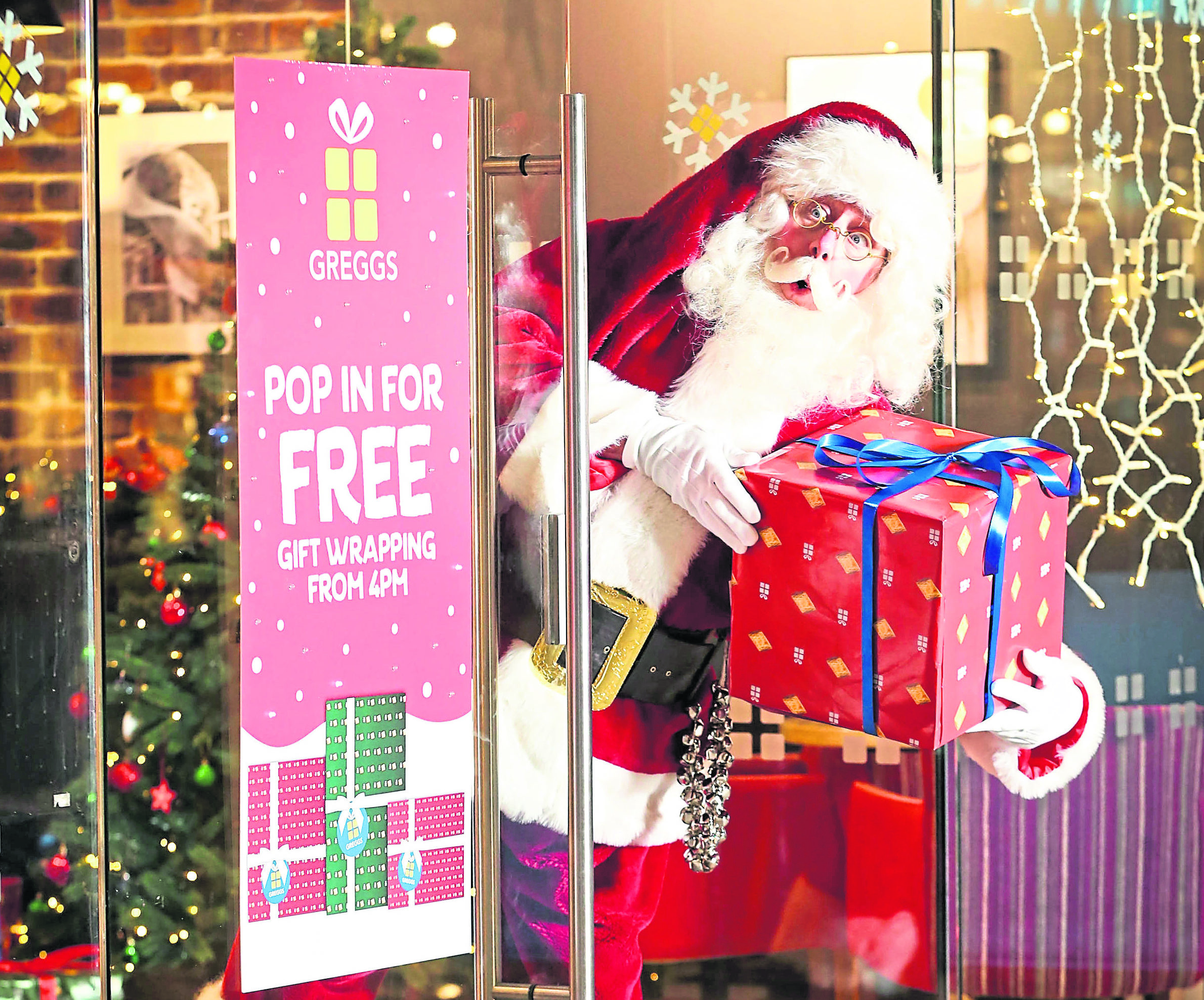 Eileen Blackburn, head of restructuring and debt advisory, French Duncan, said: "The last year has seen some well-publicised retail failures in Scotland and the rest of the UK.
"There is clearly a serious issue concerning the future viability of the high street due to several factors.
"Internet shopping is undoubtedly playing its part but there are other factors at play, including very high business rates and inflexible landlords.
"With the key Christmas trading period coming up, many retailers will be hoping that they survive into the new year with a healthy bounce in their sales values and volumes."
Industry figures have highlighted a divergence in performance between smaller and larger retailers in Scotland. Bigger players in the market have enjoyed a rise in sales volumes, while small to medium-sized retailers have suffered a fall.
Ms Blackburn said: "This could be a sign that the downturn in the high street is having a greater impact on the smaller, more local, retailers, while larger concerns are more able to utilise their greater marketing budgets and stronger locations to maintain volumes."
"At the heart of this, of course, is a high street which has a business model which does not reflect the changing spending habits of the nation.
"Not only do people want to spend more online, they want their high streets to be different experiences.
"Yet the landlords and councils who charge rent and rates have not moved with the times either and are locking retailers into excessively long leases and charging very high business rates, regardless of the economic realities of the high street in 2018."
"Add to this skill shortages which may arise from Brexit – retail has a very high proportion of EU nationals as employees – and you have a sector which is financially struggling."
Ms Blackburn said the problems faced by retailers and the wider issues of Britain's high streets could not be resolved overnight.
Action is needed to rejuvenate the "beating heart of our economy" and avoid the death of town and city centres, she said, adding: "There needs to be local and national government intervention to reduce business rates and incentivise landlords – through tax breaks, for example – to be more flexible."
Planning also needs to be "greater" to make sure town and city centres arae lively, dynamic, and viable places for retailers to thrive," she said.
One of the key planks of an ambitious 25-year city centre masterplan for Aberdeen is attracting more residents to live in the heart of Europe's oil and gas capital.
Aberdeen City Council commissioned property firm Savills to come up with fresh ideas to support efforts to revitalise Union Street and the wider city centre. Savills proposed a two-year moratarium on developer obligations, where money is set aside for infrastructure improvements such as footpaths and bridges, for any firm building more than 50 homes in the city centre.
It also recommended that council officials consult landlords to identify vacant buildings which could be developed into properties for people to live in.
Simpson Buglass, head of office and director at Savills in the Granite City, said: "Next year marks 225 years since the conception of Union Street in Aberdeen, described at the outset as 'one of the finest streets in the empire'.
"In keeping with many high streets throughout the UK, it has been challenged by competition from covered malls, out-of-town retail and most recently internet shopping.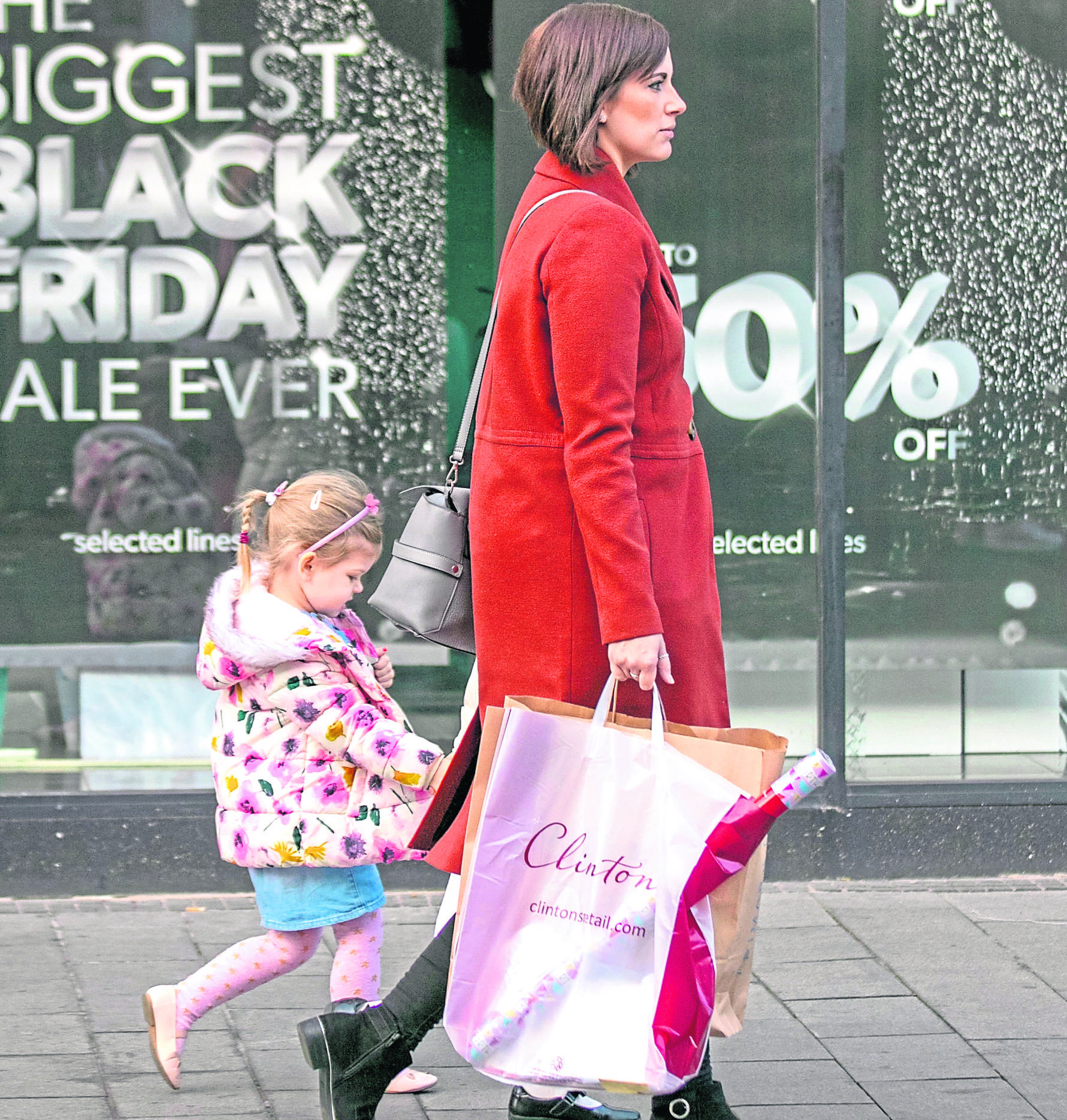 "Major efforts are under way to restore it to its former glory and central to that effort is the city-centre masterplan."
Mr Buglass added: "Making Union Street shine again is all about bringing more people into the centre of Aberdeen.
"If more people live and work in the centre, the combination of the two is going to introduce new spending power which will support, feed and grow the retail and leisure offerings."
For many retailers, the future will be shaped by a relentless consumer shift towards online shopping.
According to the latest British Retail Consortium (BRC)-KPMG retail sales monitor report, a record £1 in every £3 of non-food purchases in the UK were made online in November.
The proportion of non-food purchases taking place online increased to 33.8% last month – an all-time high.
BRC chief executive Helen Dickinson said last month cemented Black Friday as an "increasingly digital event".
But weak consumer demand and falling confidence mean retailers – traditional and online – are in for a "nerve-wracking run-up to Christmas", she warned.
KPMG retail director Sue Richardson added: "Aggressive promotional activity around Black Friday failed to lure shoppers, with like-for-like sales in November actually down 0.5% on last year.
"The benefit of the full weekend, including Cyber Monday, won't be realised until next month, but it's clear that growth remains elusive for many retailers."
As festive season shopping gets into full swing, the battle for consumers' hard-earned cash will only intensify.
The latest BRC-Nielsen Shop Price Index shows shop prices are almost unchanged from last year, highlighting a continuation of difficult conditions on UK high streets.
Overall prices were 0.1% higher in November, compared with a year ago, making it just the third month of inflation in five years.
Significant reductions in some categories – particularly clothes and electricals – are a welcome bonus for shoppers, BRC said.
It added: "The low inflation presents a more difficult picture for retailers who are facing weak consumer demand and uncertainty surrounding Brexit.
"If the (UK) Government wishes to rebuild business confidence, they must work fast to ensure we get a transition period that gives retailers and their suppliers time to adapt to business outside the EU."
Mike Watkins, head of retailer and business insight at Nielsen, said: "We can expect further price cuts as the battle for shopper loyalty this Christmas begins to heat up."
Paul Martin, head of retail in Scotland for professional services firm KPMG, said: "Some retailers have already been forced to bring forward planned promotional activity and flash sales to encourage spending but it doesn't appear to have had the desired effect.
"As we approach the most important time of the year for retailers, some tough decisions will need to be made between volume of sales and profit."
Retailers were given an early Christmas gift in the form of a positive forecast from Mintel.
The market research firm said total sales throughout the UK would grow by a "respectable" 4% during December to £47.7 billion, compared with a year ago when shops' cash tills rang up sales worth £45.8bn.
It is not just retailers feeling the pressure as costs rise and consumer patterns change.
Figures from the Office for National Statistics show about a quarter of the pubs in Aberdeenshire alone have called last orders during the past decade.
One in five Aberdeen bars have also shut since 2008 as national pub chains gobble up more of the market.
West Aberdeenshire and Kincardine Tory MP Andrew Bowie believes bars contribute to a successful and diverse high street.
Mr Bowie said: "Pubs are an important part of life in dozens of villages and towns across Aberdeenshire and a vital part of the tourism industry in Aberdeen.
"Losing so many of them in such a short space of time must be regarded as a failure of our high streets."
Prospects for the high street – whether it is in its shops or pubs – hinge, of course, on how confident people are about the economy and their own financial security.
Research by Barclaycard found just 52% of people across the UK have confidence in their household finances – the lowest level recorded since the credit provider started tracking the data in 2015.
Just four in 10 (40%) people surveyed felt confident about their ability to spend on non-essential items and nearly two-thirds (64%) were being careful to seek out value for money in the purchases they make.
Barclaycard said the retail sector continued to face challenges, with department store and clothing spending shrinking by 7.1% and 2.9% respectively year-on-year.
Bucking the trend, the entertainment sector put in a "relatively strong" performance, with ticket sales soaring by 30.5% year on year – the highest increase since November 2014 – as the Spice Girls reunion tour and Fantastic Beasts: The Crimes Of Grindelwald helped to boost ticket sales.
Barclaycard director Esme Harwood said: "November was a mixed month, with department store and clothing spending contracting but entertainment remaining strong.
"We've seen consumer confidence in household finances fall to a record low, likely influenced by ongoing political and economic uncertainty."
Ms Harwood added: "As the final countdown to Christmas begins, it will be interesting to see whether shoppers will be enticed back to the high street."
Scottish Retail Consortium director David Lonsdale said: "The final two months of the year account for a fifth of annual retail spend, and many retailers – especially in non-food categories – will be hoping for a final flourish after what has been a profoundly challenging and volatile year for many household names."