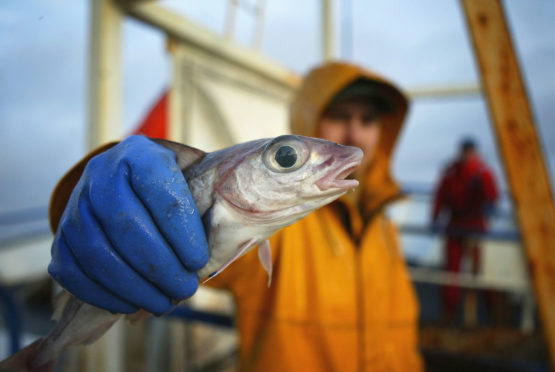 EU officials have moved to protect the interests of fishers across Europe in the event of the UK crashing out without a Brexit deal.
European Commission (EC) proposals due to be discussed by MEPs in Brussels on Tuesday reveal contingency plans to mitigate the impact of a "disorderly withdrawal".
Bureaucrats want to make sure current reciprocal arrangements allowing vessels from other EU nations into UK waters and vice-versa continue after March 29, even if there is no Brexit agreement by then.
They also want to make sure the rules for the European Maritime and Fisheries Fund (EMFF) are flexible enough to compensate anyone left out of pocket as a result of them losing access to UK waters.
EMFF cash is meant to support a transition to sustainable fishing, while helping coastal communities to diversify their local economies.
According to the EC, the rules as they stand limit the room for manoeuvre that member states have to mitigate the impacts of a closure of UK waters on their fleets.
And in its proposal on fishing "opportunities", the EC warns that access to EU waters should be granted to UK vessels only if Britain extends the same right to boats from EU nations wanting to fish its waters.
Conditions and procedures are needed to avoid "considerable delays and an increased administrative burden" in the absence of a UK withdrawal agreement, the commission says.
The UK has already signed up to a deal on fishing opportunities for 2019 as part of the EU.
But changes need to be made to the fishing rules "as a matter of urgency" so they can take effect the day after Brexit and continue until December 31, the EC says.
Scottish Fishermen's Federation chief executive Bertie Armstrong said the move to make EMFF rules more flexible was "a matter of comfort" as it showed the EC recognised there would be fewer opportunities for EU fishers after Britain becomes an independent coastal state.
Brexit will deliver a major "rebalancing of the shares" when it comes to fishing in the seas around Britain, Mr Armstrong said.
He added: "What they are proposing in the other piece of paper is simply to make sure we can all get through the rest of 2019.
"As things stand at the moment, an exit without a deal means nobody fishes anywhere.
"Some sort of accommodation is fine by the industry, but it does show how the EU is going cap in hand to member states to firm up on the arrangements."
Having these in place any longer than is necessary, or leaving the UK worse off than it currently is under the Common Fisheries Policy would be "unacceptable" outcomes, Mr Armstrong said, adding that access rights for UK boats fishing elsewhere in the EU were "largely irrelevant".