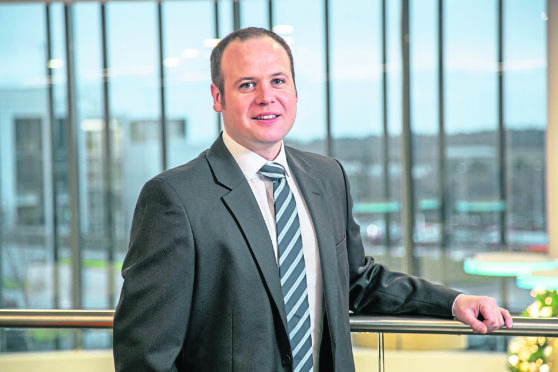 It was very welcome to see increased activity in the oil and gas sector throughout 2018, with a number of high profile transactions in the upstream exploration and production (E&P) space as well as a strong uptake in oilfield services deals in the final quarter. We fully expect that this trend will continue throughout 2019.
Deal activity in 2018 was led by the consistent flow of completed transactions concerning companies and/or asset sales in the E&P market.
This was underpinned by more sustainable oil prices seen in the early part of the year, together with the likes of Chevron, ConocoPhillips and Maersk moving to divest North Sea portfolios.
There are many notable examples of this during 2018, including the acquisition of Chevron's stake in the Rosebank field by Equinor, Serica Energy completing four deals to assume operatorship of the Bruce, Keith and Rhum assets, and BP's exchange of non core North Sea and Alaskan assets with ConocoPhillips.
This trend appears set to continue, with Chevron's North Sea assets attracting interest from the likes of Chrysaor, Delek Group, Ineos and Premier Oil, together with DNO's hostile takeover of Faroe Petroleum.
The energy services sector and supply chain has also seen an increase in activity, buoyed by the uptake in the number of deals involving private equity (PE) and growth capital firms.
One of the most high profile examples was the sale of Aberdeen-headquartered mechanical and electrical services group Enermech to US based Carlyle Group for £450 million.
The transaction facilitated Lime Rock Partners to exit the business, having initially invested in it in 2008.
Other notable transactions completed during the year saw Buckthorn Partners acquire a majority stake in oilfield services provider Coretrax from Maven Capital, Hg Capital selling its interest in Atlas Knowledge, an e-Learning and online training provider, to Mintra Group, which is backed by US-based PE investor Riverside Company, and the Business Growth Fund exiting from Petrotechnics, a software and services provider to hazardous industries, through its sale to US-based Sphera.
The year also saw larger service companies actively looking for bolt-on acquisitions to support their growth and strategic objectives, including Oceaneering's acquisition of seabed preparation and trenching business Ecosse Subsea for a reported £50m and Unique Group acquiring load testing specialist Water Weights.
We have also seen a growing number of companies looking to raise finance to fund growth aspirations, with EV Private Equity investing in subsea optimisation specialist Enpro Subsea at the start of the year and drone firm Air Control Entech closing out its growth capital investment at the end of 2018.
Our own deal flow at AAB has been very encouraging and we were delighted to announce the successful completion of 51 transactions during 2018, covering a range of sectors including oil and gas, technology, food and drink and construction.
This is the fifth consecutive year in which AAB has completed 50 or more deals, with the 2018 deal value totalling more than £350m.
Notable deals involving north-east oil and gas firms which AAB advised on during 2018 included the following:
• Equalizer International – the disposal of flange integrity and maintenance business Equalizer International to US based group Actuant.
• Survivex – the disposal of oil and gas safety and training provider Survivex to Blue Water-backed 3T Energy Group.
• Unique Group – transaction support on the acquisition of load testing specialist Water Weights by Unique Group.
• Air Control Entech – raising of growth capital investment for drone inspection and technology company Air Control Entech.
• Black Gold Oil Tools – the disposal of downhole tool company Black Gold Oil Tools to AJT Engineering.
There is a growing consensus from recent discussions with clients and intermediaries that the deals market in the north-east in general is positive, and it is very welcome to see increased activity in the oil and gas sector throughout 2018.
With consideration given to recent meetings with active trade acquirers and PE investors who have the resources to deploy, we expect a strong uptake in the number of high profile transactions involving upstream E&P companies and oil and gas services deals to continue throughout 2019 and beyond.
Should the trading performance of PE portfolio companies continue to recover into 2019, then we anticipate further transactions in this space as PE investors look to recycle their funds.
We are pleased to have started the year in a positive way, with the successful completion of two deals in the first two weeks of January alone and a significant number of projects scheduled to close in the coming weeks.
We look forward to building on the positive momentum seen in the year so far and our own pipeline of work has a healthy mix of E&P transaction support.