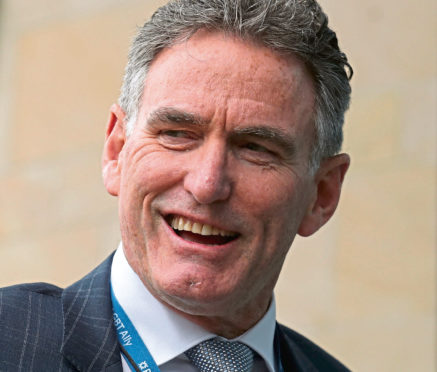 Royal Bank of Scotland (RBS) chief executive Ross McEwan received a pay package worth £3.58 million as the banking giant more than doubled its profits during 2018.
Six of Mr McEwan's executive management team also got more than £1m in remuneration, while former chief financial officer (CFO) Ewen Stevenson, who stepped down from the board at the end of September, earned £1.43m for nine months' work.
Mr Stevenson joined HSBC as finance chief, securing a "golden hello" worth up to £10.6m in the process.
Katie Murray took over as CFO at state-owned RBS at the start of this year.
Mr McEwan's £1m-a-year salary was doubled by a fixed share allowance and topped up with a £1.1m-plus long-term incentive bonus, and pension and other benefits worth £467,000.
The overall pay package was up by £91,000 on the one Mr McEwan received in 2017, though less generous than his £3.7m pay deal in 2016. RBS highlighted exasperation over Brexit, saying the political uncertainty had "gone on far too long", as it posted profits which were better than expected.
The Edinburgh-based group said it was implementing plans to ensure continuity of service for its customers in the event of an immediate loss of access to the European single market after March 29. This includes finalising a third-country licence for the Frankfurt branch of its National Westminster Bank subsidiary to allow for continued clearing of euro-denominated payments.
In its 2018 annual report, RBS said: "While the longer-term effects on the operating environment of the UK's exit are difficult to predict, consideration has also been given to the potential second and third order effects on the group and its customers, including planning for the results of periodic financial volatility and slower economic growth."
Bottom line profits surged to £1.62 billion last year, a 116% increase on 2017, while pre-tax operating profit rose 50% to £3.4bn.
RBS announced a £1.6bn final dividend, meaning a £1bn boost for UK Government coffers as 62.4% of the bank is under public ownership.