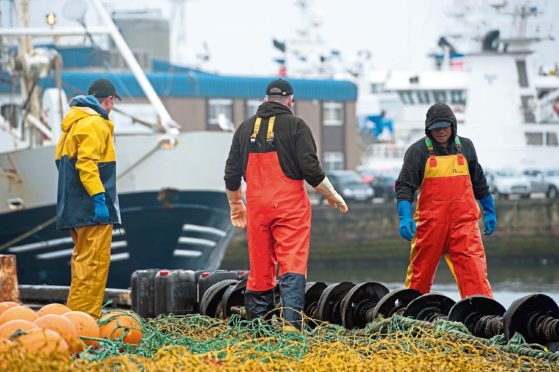 Seafood industry body Seafish has delivered a snapshot of UK fishing fleet employment as a bullish catch sector prepares for uncharted waters after Brexit.
The 2018 Employment in the UK Fishing Fleet report looks at nationality, gender, age, qualifications, work patterns and the methods used to pay people working on and offshore.
Among key findings is that 85% of jobs out of a sample of 730 were filled by UK workers.
Non-UK workers were found mainly on white-fish trawlers over 59ft, and prawn boats registered in Scotland and Northern Ireland. Most of these worked as deckhands, engineers and in other on-board roles.
A vast majority of jobs in the sample (99%) were filled by men, with women working mostly in onshore roles, typically in family businesses.
The average age of workers was 42, with crew (38) generally younger than vessel owners (50.)
Seafish found the highest level of qualification held by most crew was their basic safety training, a minimum requirement for working on board.
Nearly three-quarters of vessel owners had a higher professional qualification, such as skipper certification.
The most common working pattern for on board workers was full-time, year-round work. For onshore workers it was mainly part-time, year-round work.
Most vessel owners and employees were paid a "crew share" of the income from sales of fish after the deduction of operating costs. EU workers were usually paid a fixed salary, while non-EU workers tended to be employed via crewing agencies.
Seafish economic researcher Marta Moran Quintana said: "From small family businesses to large-scale operations, this report helps us to better understand the people that power the UK fishing fleet.
"Providing a snapshot of employment in the fleet captured in summer 2018, the results are perhaps not surprising but…provide insight of the make-up of the catching sector."
She added: "We hope they will be useful in assisting discussions and informing decisions on the employment situation and needs of the UK catching sector, particularly as the UK prepares to leave the European Union."
Seafish researchers interviewed nearly 300 skippers and vessel owners to establish employment data for more than 700 jobs.
The composition of the sample roughly reflected that of the UK fleet by home nation, vessel length and fishing technique.
A large proportion of the UK catch sector behind the UK's £10 billion-a-year seafood industry is based in Scotland.
Fishing chiefs on both sides of the border are looking forward to a much-vaunted "sea of opportunity", when Britain becomes an independent coastal state after Brexit, securing control over its territorial waters.
Marine Scotland has estimated this could deliver a £540m boost to the Scottish economy.
It also estimates it could create 5,000 full-time equivalent jobs.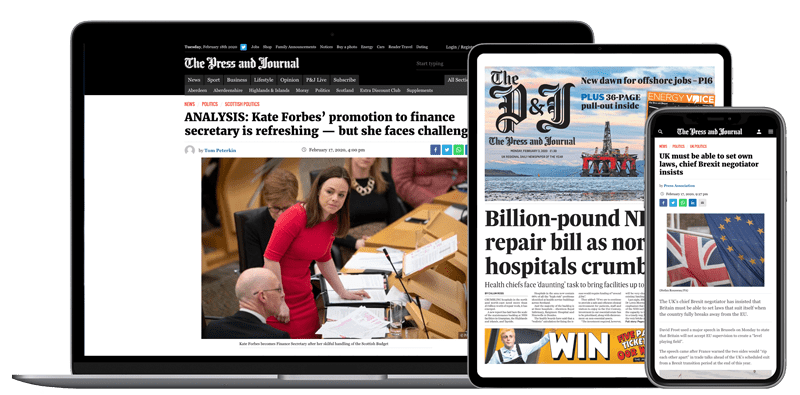 Help support quality local journalism … become a digital subscriber to The Press and Journal
For as little as £5.99 a month you can access all of our content, including Premium articles.
Subscribe