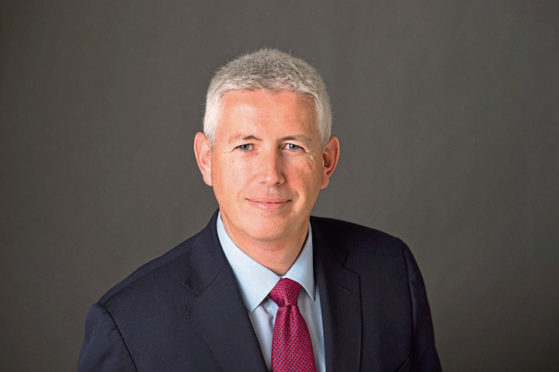 A Scot who leads the banking division of professional services giant Accenture will tell entrepreneurs to look east for export opportunities at a conference held at Gleneagles.
Alan McIntyre, the firm's New York-based senior managing director for banking, will give a talk entitled "The west isnae best" at the Entrepreneurial Scotland annual conference next Thursday.
Mr McIntyre, who has operated in the banking industry in America for more than 20 years, said there was huge growth potential for Scottish entrepreneurs in countries like China and India.
He said countries in Southeast Asia had "skipped a generation" in their payments systems.
He said: "The conference emphasises the importance of having a global mindset and I'll be looking at this through the lens of financial services and why it's so important to look east.
"I think most Scottish entrepreneurs think England first, then Europe, then North America as their markets.
"They don't think China, Malaysia, India but yet if you think about what's happening in banking and financial services some of the most interesting developments are happening in those geographies.
"China has gone from not having any digital payments 10 years ago to three-quarters of the world's digital payments happening there."
He also urged Scottish companies to accept payments systems such as WeChat and Alipay to attract Chinese customers.
He said Finland had increased the number of Chinese tourists from 500,000 a year to five million in the space of five years after embracing Alipay digital transactions.
Citing the example of Go-Jek, which started in Indonesia in 2015 and was valued at $10 billion just four years later, he said the speed that Southeast Asian firms can develop can be staggering.
He said: "In the space of four years it's gone from bike rides to car hailing to food delivery to grocery delivery to insurance and lending.
"The clock speed has now changed. In the banking world if you have an idea and you've got funding you are immediately looking at going international.
"It's about being global in mindset, about learning what's happening elsewhere in the world but also about being global pretty quickly."
Through Scottish Enterprise, Mr McIntyre has advised many firms on how to approach the market in the USA.
He was inducted into the Global Scot Hall of Fame, recognising his contribution as a Scottish business ambassador.