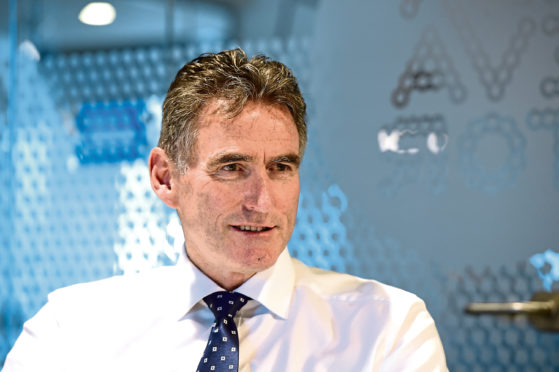 Royal Bank of Scotland high-flyer Alison Rose has emerged as the frontrunner for the top job at the group after chief executive Ross McEwan announced his exit yesterday.
Mr McEwan, who is quitting after more than five and a half years at the helm but will stay on until a successor has been appointed, said it was the "right time" to step down.
RBS chairman Sir Howard Davies Head told shareholders at the state-owned bank's annual general meeting in Edinburgh that head hunters would look internally and externally for a new CEO.
But market attention was already focusing on Ms Rose, 49, who was recently promoted to deputy CEO of group subsidiary NatWest Holdings.
She has worked at RBS for more than 26 years and her promotion late last year, giving her new duties on top of her existing responsibilities as CEO of the group's private and commercial banking operations, sparked intense speculation she was being lined up as a successor to Mr McEwan.
External candidates could include Dame Jayne-Anne Gadhia, 57, the former chief executive of Virgin Money, who used to work for RBS.
Mr McEwan, 61, took up the post in October 2013 and has led the bank through testing times, having been left largely in the hands of the state after a mammoth £45 billion taxpayer bailout amid the financial crisis.
It was more than 80% owned by the UK Government at one stage, but the taxpayer's stake has since reduced to 62.4%.
Mr McEwan has presided over a return to profit at RBS, which this year reported its second successive year in the black in 2018.
The lender saw bottom-line profits more than double to £1.62bn, a 116% increase from £752 million in 2017.
It marked the bank's second year of profits following a decade-long run of stinging losses.
Mr McEwan said: "After over five-and-a-half very rewarding years, and with the bank in a much stronger financial position, it is time for me to step down as CEO."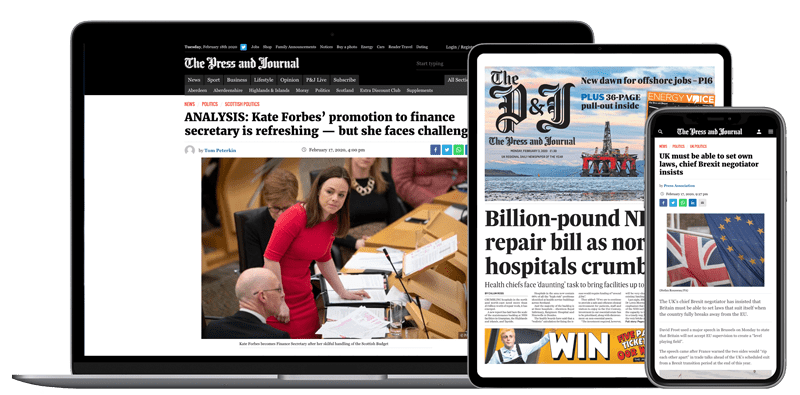 Help support quality local journalism … become a digital subscriber to The Press and Journal
For as little as £5.99 a month you can access all of our content, including Premium articles.
Subscribe