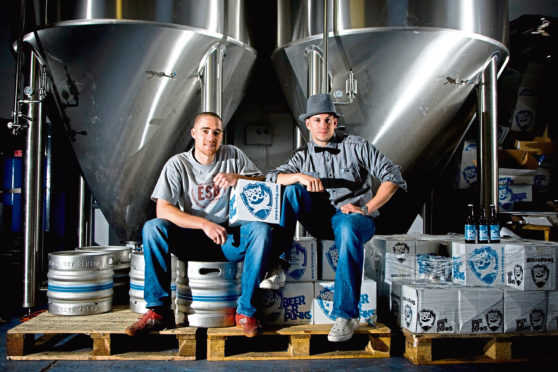 Think of an entrepreneur and it is likely a squillionaire comes to mind.
The most recent Rich List highlights a number of those who have made their fortunes as entrepreneurs in the north of Scotland.
Familiar names in the region are descendents of the entrepreneurs who launched what have become some of Scotland's most iconic products.
The founders also created dynasties, as families such as the Gordons of whisky and gin fame maintained and grew the business and are estimated to be worth nearly £3 billion.
There are also the Urquharts, who when combining their Gordon and Macphail whisky and Johnstons of Elgin cashmere operations are worth £125 million. The Walker family, makers of the famous biscuits, are worth an estimated £170m.
To be counted among this year's version of the UK's top 1,000 richest people there is an entry price of a cool £120m. Self-made entrepreneurs in the north make it best when they specialise in valuable commodities – mainly either oil or drink.
Several of the region's notable entrepreneurs are regular constituents of the annual list and owe their fortunes to the North Sea.
They include Steven Ferguson (£250m), who set up his offshore containers firm, Ferguson Group, in 1976 at the age of 16 and then sold it to Australian industrial giant Brambles in 2014. Then there is Alasdair Locke (£230m), founder of Abbott Group – now called KCA Deutag. The Dreelan brothers, who set up and sold PSL then Qserv, are still sitting on a fortune estimated to be worth £156m, while Parkmead founder Tom Cross (£152m) and Jim Milne, founder of Balmoral Group (£120m) round up the list of oil industry business founders who have made their mark.
In terms of newer names, James Watt (£262m) and Martin Dickie (£228m), founders of BrewDog are the next generation showing how it is done making big money out of beer and spirits.
But not all entrepreneurs become millionaires, let alone billionaires.
There aren't many jokes about people who set up businesses. But there is the one about the entrepreneur explaining to another what inspired her to start up: "I was afraid to go out on my own, but my former boss gave me a jump start by telling me the most encouraging two words in my life: you're fired."
The Global Entrepreneurship Monitor, which tracks the quality and dynamics of entrepreneurship ecosystems across the world, describe most business owners as "necessity entrepreneurs", who often have "no other option in the labour market for making money".
The Global Entrepreneurship and Development Institute, which is based in the US but works with entrepreneurship scholars from across the world, distinguishes entrepreneurship from "total early-stage entrepreneurial activity" (TEA), as the number of people who are merely self-employed is "negatively correlated with economic growth", the researchers say.
"The greater TEA, the worse your economy is – Uganda has the highest TEA rate in the world but few would argue that Uganda is more entrepreneurial than the United States," the group said in its latest annual Global Entrepreneurship Index for 2018.
Instead, its definition of an entrepreneur is "a person with the vision to see an innovation and the ability to bring it to market".
"Entrepreneurship is about job creation and growth through innovation. Good policy can only be generated through focusing the discussion on innovative, growth- oriented entrepreneurship."
Scotland has had mixed fortunes in terms of business creation and entrepreneurship in recent years. According to the Scottish Parliament Information Centre (Spice), Scotland's business stock share of 6% lags behind its UK population share of 8.4%. In the five years up to 2018, Scotland experienced a changeable Scottish business growth rate, in contrast to almost constant sustained growth at a UK level. However, while the number of "business births" tended to be lower in Scotland, the number of these that last longer than five years – known as "business survival" – was better than average.
In Aberdeen the oil and gas downturn has hit businesses hard. The number of registered businesses in Aberdeen fell the most – down 2.2% – between 2017-18. Aberdeenshire came a close second in the unhappy race charting the decline in the number of businesses in Scotland's local authorities, with the number of businesses down 1% in the region.
The report said: "The reduction in the business stock, over the latest year, in Aberdeen City and Aberdeenshire is driven by a fall in the number of enterprises in the professional, scientific and technical activities sector – reflecting the slowdown in the oil and gas sector and associated supply chain."
However, figures also reveal that Aberdeen and Aberdeenshire combined had the highest number of registered enterprises in Scotland, a total of 13.4% of all. These punched about their weight in terms of turnover, representing 17.8% of all registered company turnover in Scotland.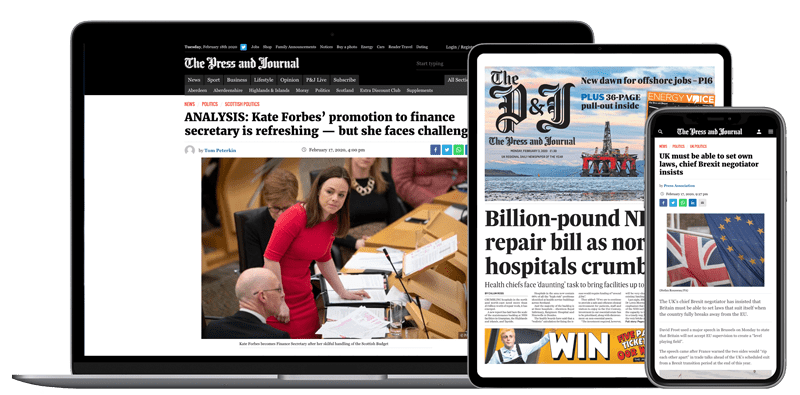 Help support quality local journalism … become a digital subscriber to The Press and Journal
For as little as £5.99 a month you can access all of our content, including Premium articles.
Subscribe