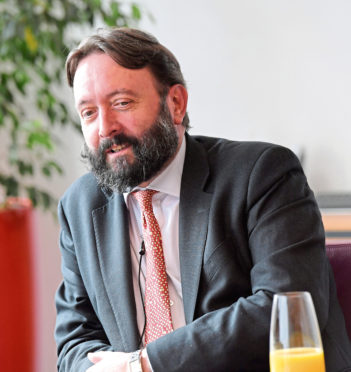 A home has been secured for Scotland's new stock exchange which is due to launch later this year.
Project Heather is to set up shop at 39 George Street, Edinburgh, having signed an initial four-year lease with Crown Estate Scotland.
The office space, spread over two floors, provides ample room for further expansion of the team, with a number of senior appointments due to be announced shortly.
The Edinburgh office will act as the stock exchange's headquarters but it will have additional sites in both Aberdeen and Glasgow.
It has been more than 50 years since the doors closed on the last Scottish Stock Exchange.
But it is hoped the reintroduction of the trading platform will create investment opportunities which could help a number of start-ups around the country.
Tomas Carruthers, CEO and founder of Project Heather, said: "We are delighted to secure our new home, and look forward to establishing a physical hub for our brand of 21st-Century finance.
"We are also pleased to be working with Crown Estate Scotland as a landlord."