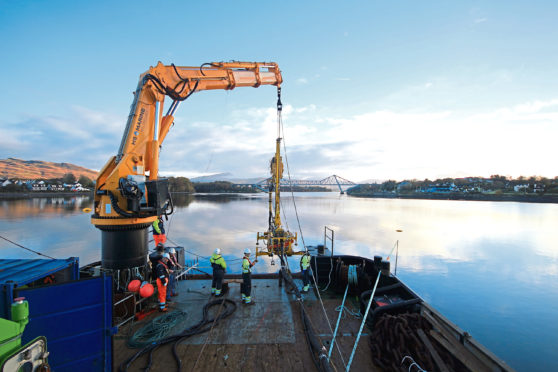 A consortium is looking at how anchoring technology currently used in Scotland's marine energy sector might be transferred to aquaculture.
If successful, the initiative could help to promote the sustainable development of fish salmfarming by allowing new sites to be located further out to sea.
Salmon farming critics claim coastal operations damage wild fish stocks, particularly through the spread of sea-lice, although the industry insists its impact on the environment is minimal.
Edinburgh and Canada-based tidal energy firm Sustainable Marine Energy, Dundee University, Inverness-based marine equipment supplier Gael Force Group and the Scottish Aquaculture Innovation Centre (SAIC) are exploring the development of a "groutless" anchoring approach, derived from techniques used in the renewables sector.
Focused on reducing the cost, weight and environmental impact of anchoring, the new method uses much lighter gear which "locks" on to the seabed without the need for resin or grout.
The reduction in weight also allows operators to use more modestly sized, readily available vessels for deployment. Installation in deep-water high-energy sites can be achieved more easily using remotely-operated equipment from a workboat.
SAIC aquaculture innovation manager Polly Douglas said: "This technology could prove a real breakthrough for aquaculture in Scotland, enhancing sustainability in the industry and unlocking some of its latent potential.
"If successful, the new anchoring technique would support the industry in meeting many of the Scottish Government's long-term ambitions for the sector, providing a sustainable foundation on which we can double the economic contribution and number of people employed in aquaculture between 2016 and 2030."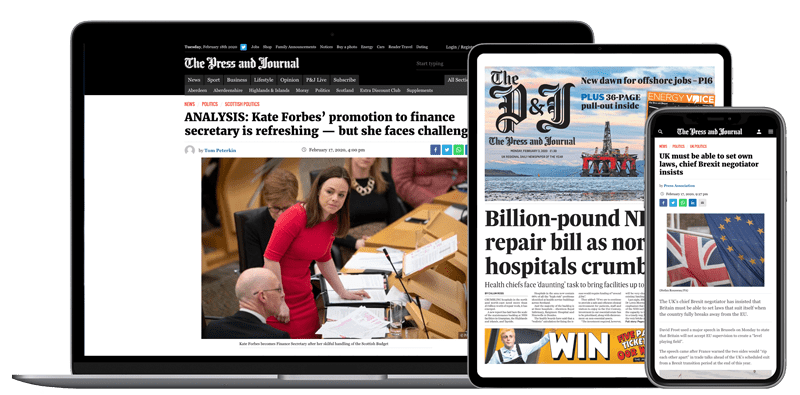 Help support quality local journalism … become a digital subscriber to The Press and Journal
For as little as £5.99 a month you can access all of our content, including Premium articles.
Subscribe