Shell's Curlew vessel has arrived in Dundee for cleaning and waste disposal as part of a contract with Augean North Sea Services (ANSS).
Announcing the deal in January, Shell said Curlew would be in Dundee for about three months before heading to Turkey for dismantling.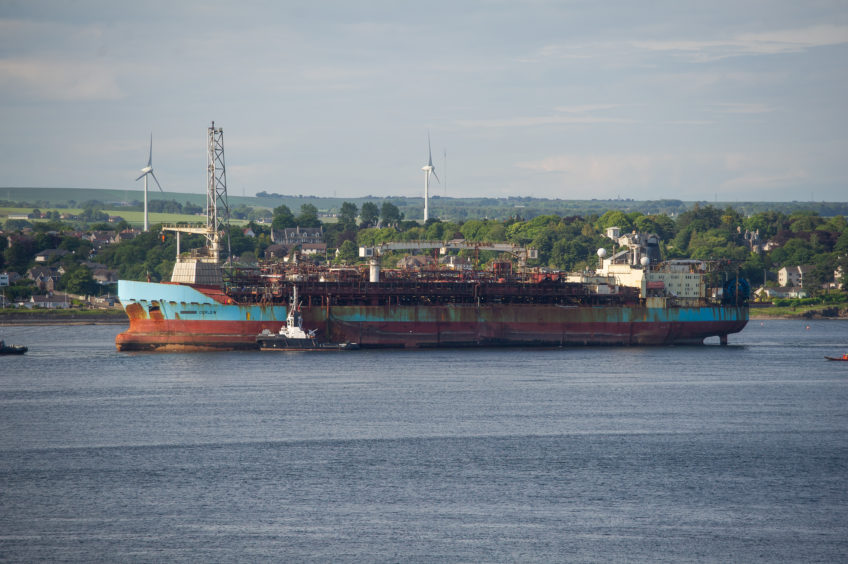 The vessel was originally built at the Odense Steel Shipyard in Denmark as the tanker Maersk Dorset in 1983.
In 1997, it was converted at A&P Tyne on the River Tyne, while the fabrication, construction and installation of the topsides was carried out by Amec.