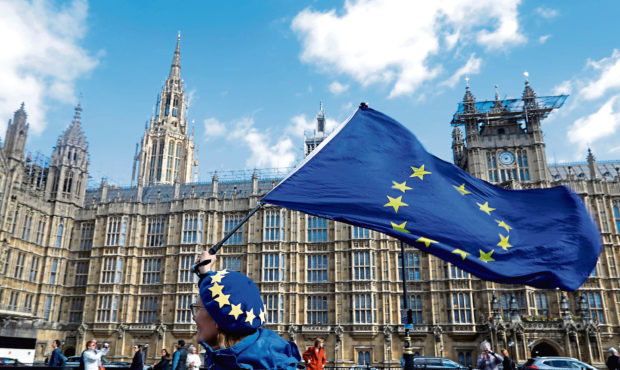 A new report says that Scots firms are "crying out for the return of some sanity" as politicians dither over Brexit.
The latest Scottish Chambers of Commerce economic survey shows businesses are continuing to face difficulties due to prolonged uncertainty around the UK's position in the European Union.
Along with rising business costs and a global economic slowdown, businesses are being discouraged from investing or expanding in Scotland, according to the report.
But despite the lack of clarity, Scottish companies appear to be getting on with the day job by demonstrating resilience in the face of persistent challenges.
The report shows overall business confidence made a slight recovery from three months ago when the UK faced a cliff-edge Brexit. But it is generally lower than the same period last year.
Tim Allan, chairman of the Scottish Business Advisory Group and president of Scottish Chambers of Commerce, said: "Businesses are weighing the costs of the chaos caused by more dithering over Brexit and the burden is severe.
"Our members are crying out for the return of some sanity as they undertake the important role of creating jobs and paying taxes.
"Whoever the next Prime Minister will be, they must take brisk action to unlock investment and instil confidence back into the UK economy.
"Scottish businesses need to see steps being taken to avoid a disorderly Brexit and a responsible consensus reached as soon as possible on the Brexit process with the European Union."
Another report, undertaken by Big Four firm KPMG, also shows Scotland's economy is facing "a widespread slowdown" across most sectors, as prolonged Brexit uncertainty and global headwinds take their toll.
The firm's latest quarterly economic outlook indicates weak growth for the remainder of the year, driven primarily by depressed business investment as companies respond to Brexit uncertainty by continuing to delay spending.
Catherine Burnet, KPMG UK's senior partner in Scotland, said: "It's clear the combination of deepening political uncertainty at home and an apprehensive global outlook are taking their toll on the Scottish business community.
"Continued underinvestment should be anticipated if greater clarity isn't provided on the future direction of the UK's global trading relationships.
"Scotland's business leaders have demonstrated a remarkable resilience in recent years, but they're beginning to lose faith."