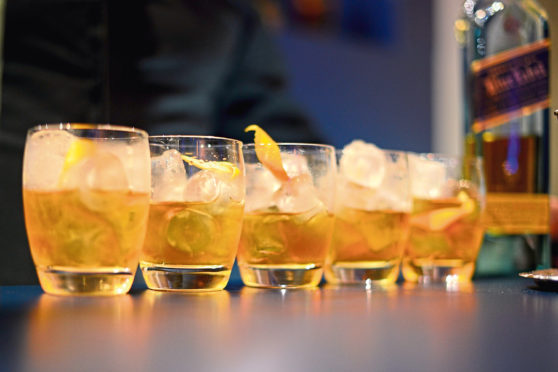 The Trump administration has turned its sights on the £1 billion-plus US market for Scotch whisky in a growing trade row between the US and European Union.
Scotland's national drink and Irish whiskey are among 89 products added to a list of goods potentially facing new import tariffs in America as the US Trade Representative's Office ratchets up the pressure on Brussels in a spat about aviation subsidies.
It is feared the new items, which also include sausages, cheeses, olives and coffee, could be facing tariffs of more than £3bn.
The initial list, announced in April, may be facing tariffs worth about £16.5bn in tit-for-tat measures in the long-running dispute over subsidies to US aircraft manufacturer Boeing and European rival Airbus.
The US is the world's largest export market for Scotch by value. The market was worth £1.04bn, or more than 22% of the global total, last year.
By volume it is the second largest market after France, with 137 million standard-sized 70cl bottles of whisky exported to America last year.
Sales of Diageo's iconic Johnnie Walker brand surged by 6% across the Atlantic last year as US and Canadian whisky drinkers clamoured for more of the world's top-selling Scotch.
A spokesman for the Scotch Whisky Association (Swa) said it was "disappointing" for Scotland's biggest export to be dragged into a trade war.
He added: "Exports of Scotch whisky to the US have been zero tariff for 20 years. The… industry has consistently opposed the imposition of tariffs, which harms economies on both sides of the Atlantic which depend on trade for their continued prosperity.
"We continue to urge the UK Government, the EU and the US government to resolve this situation."
He also highlighted the £70m-a-year benefit for the US economy from Scotland's whisky-makers using American bourbon casks for maturation.
GMB Scotland union secretary Gary Smith said: "This is a troubling look into the post-Brexit future and towards future trade negotiations with the US."