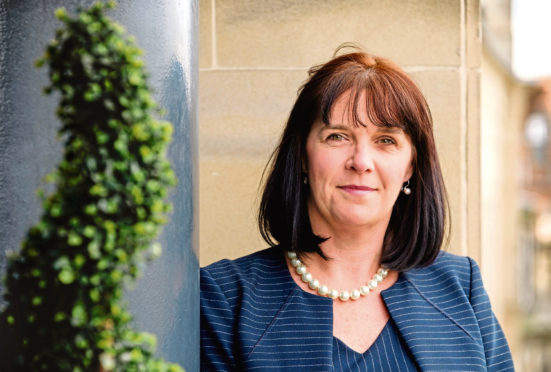 Businesses throughout Scotland are being urged to prepare for a recession as the threat of a no-deal Brexit becomes "increasingly real".
In its latest quarterly Economic Outlook, professional services giant KPMG warns the UK could be thrust into its first recession in a decade – as early as the final quarter of this year – if Britain exits the EU without a deal.
Although Parliament has passed a law that aims to stop it, UK Government departments are ramping up preparations for a no-deal Brexit.
If it happens, the economy could go into reverse before the end of 2019 and be saddled with negative growth throughout next year, according to KPMG.
The Economic Outlook forecasts gross domestic product growth of 1.5% for 2020 with a Brexit deal, but a decline of 1.5% without one.
Catherine Burnet, senior partner for KPMG in Scotland, said: "Our latest report is already identifying weaknesses in important sectors for the Scottish economy, including manufacturing and services.
"In other areas, including retail, the downward trend has slowed, but the long-term outlook remains concerning. It reaffirms the need for Scotland's businesses to plan now, if they haven't already developed a strategy.
"The threat of a no-deal Brexit has become increasingly real, as has the possibility of domestic political and policy change."
KPMG chief economist Yael Selfin added: "The UK economy is now at a crossroads.
"A no-deal Brexit would be a leap into the unknown."