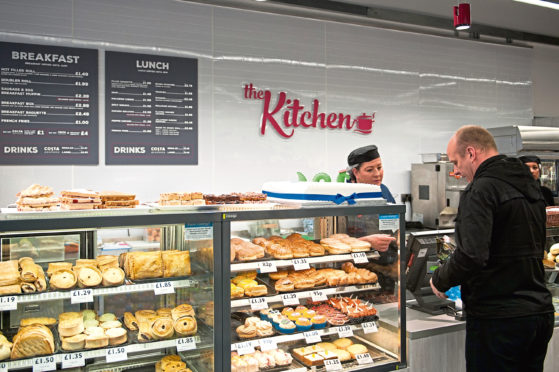 Scotland's largest independent co-operative has defied a gloomy retail climate to deliver higher profits and turnover.
Scotmid said yesterday trading profits grew by 8% to £2.5 million during the 26 weeks to July 27.
Turnover increased by £3m to £190m as the business benefited from growth in food-to-go sales to customers looking for a quick bite to eat.
Recent innovations at Scotmid's convenience stores include a "rib & wing bar", while new product trials have seen the introduction of self-serve ice-cream, pancakes, flat breads and paninis.
First-half figures were also boosted by the co-operative's property division, which achieved record levels of income.
Scotmid is a commercial and residential landlord, with both markets benefiting from new lettings and rental income growth.
The Edinburgh-based group, which is celebrating its 160th year, said its 89-strong chain of Semichem health and beauty shops "held its position", helped by successful cost control.
Scotmid's funerals business registered a weaker first half, compared with a "very strong" result a year ago, with performance affected by "the cyclical pattern of this business".
Boosted by a property sale, pre-tax profits for the latest period came in at £1.87m – up from £937,000 a year ago.
Scotmid chief executive John Brodie said the 2019 figures were all the more satisfying as they were achieved without the benefit of last year's record-breaking sunshine.
He added: "It was a strong performance across the society in the first half, particularly given that last year's figures got such a boost from the good weather.
"A lot of hard work and new initiatives have gone into delivering this result."
Mr Brodie said Scotmid's 177 convenience stores throughout Scotland continued to face "exceptionally tough" trading conditions, with Brexit creating uncertainty for everyone.
Scotmid's commitment to local produce will likely stand the business in good stead, he said, adding: "The biggest challenge we face is not knowing what it is that we should be preparing for.
"We are still looking for clarity on what a (Brexit) deal will mean, and equally for what 'no deal' will mean. We can only focus on matters within our control."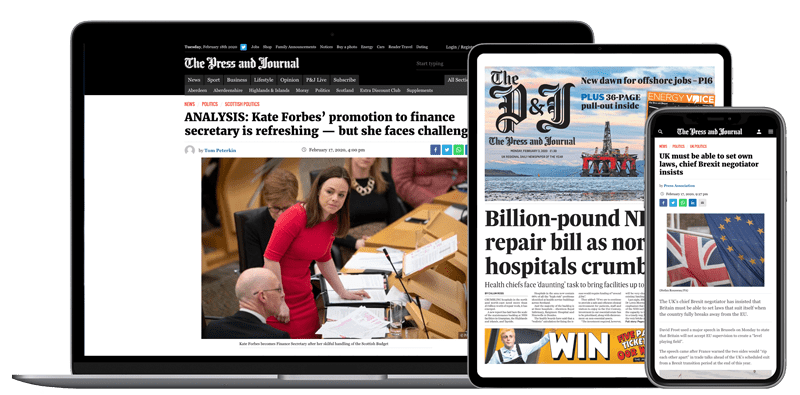 Help support quality local journalism … become a digital subscriber to The Press and Journal
For as little as £5.99 a month you can access all of our content, including Premium articles.
Subscribe