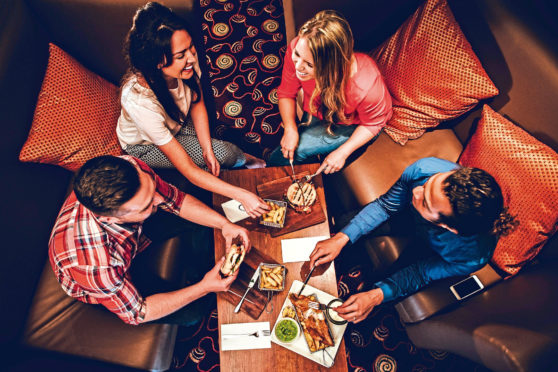 Airbnb accommodation guests are on course to spend an estimated £223 million at restaurants and cafes around Scotland this year, the online marketplace has said.
The figure is a 29% increase on 2018, when estimated spending totalled £162m.
According to Airbnb's latest survey, 93% of hosts in Scotland recommend local restaurants and cafes to guests, driving more people to visit places they might not otherwise discover.
At the city level, guests on the platform are projected to spend £95m in Edinburgh during 2019, an increase from £75m in 2018.
Guests spend nearly one-third (31%) of their total trip budget on food when visiting Scotland.
Nearly half (43%) of all guests' spending north of the border is near to where they stay, multiplying the economic benefits of the Airbnb community beyond the platform.
Airbnb said its "guest community" spent an estimated £19 billion at restaurants and cafes in 2018 globally, based on data for 46 countries and regions.
If spending levels remain the same, Airbnb guests will spend more than £24bn at restaurants and cafes in these same locations in 2019.
The research findings were generated by 14,000 responses to a survey sent to people who used the Airbnb platform during 2018.
Airbnb is an online marketplace for arranging or offering lodging, primarily homestays, or tourism experiences.
The company does not own any accommodation, but acts as a broker – receiving commissions from each booking.
Scotland has seen a significant rise in Airbnbs over the past three years, rising from just 10,500 in April 2016 to nearly 32,000 in May this year.
The platform's growing popularity among accommodation providers and customers has coincided with a boom in tourism.
The Scottish Government's recent People, Communities and Places report showed nearly one in five homes on Skye is listed as an Airbnb.
Skye came out on top as the area possessing the highest percentage of homes listed on Airbnb, at almost 19%.
Housing Minister Kevin Stewart has pledged to bring in proposals before the end of the year to regulate the sector.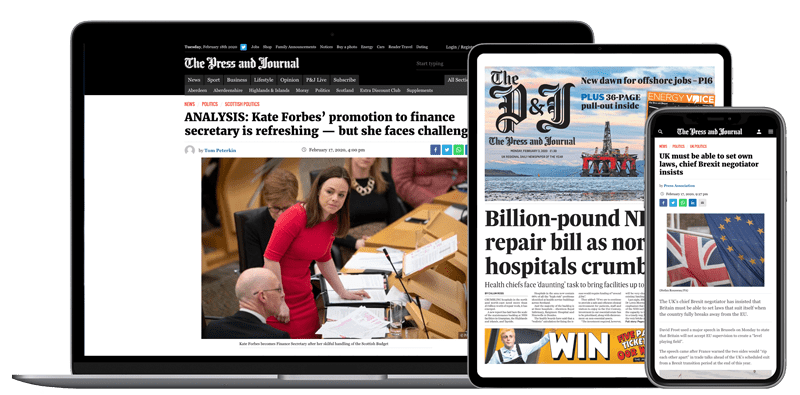 Help support quality local journalism … become a digital subscriber to The Press and Journal
For as little as £5.99 a month you can access all of our content, including Premium articles.
Subscribe