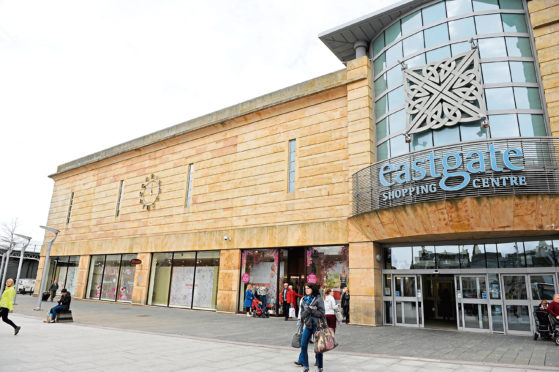 The Eastgate Centre in Inverness was among those to feel the benefit as bargain-hunting shoppers brought a slight boost to Scotland's retail sector last month.
The Scottish Retail Consortium (SRC) said early discounts on items such as winter coats and footwear in October contributed to a "sprightly set of results" published by the trade body today.
Total sales in Scotland increased by 1%, compared to the same month last year, according to the latest figures from the SRC's Scottish Retail monitor, compiled in conjunction with KPMG.
Adjusted for the estimated effect of online trade, total non-food sales increased by 1.7% year-on-year, which was the best performance since January.
SRC director David Lonsdale said: "This is a sprightly set of results for October, highlighting a more broadly based pick-up in demand across retail sub-sectors.
"This was buoyed by exceptional discounting as retailers used keen prices and promotions to successfully drive footfall and demand, particularly on winter coats and heavier footwear. It also points to the volatility of retail market conditions at the moment, following a slew of poor months."
Eastgate Centre manager Jackie Cuddy said there had been some improvement in sales there last month after a "lean" September.
She added: "As we head towards the Christmas period there is no doubt sales are increasing.
"However, retail still continues to be a mixed bag with no pattern. Without doubt, consumers are more savvy and retailers discounting are the winners."