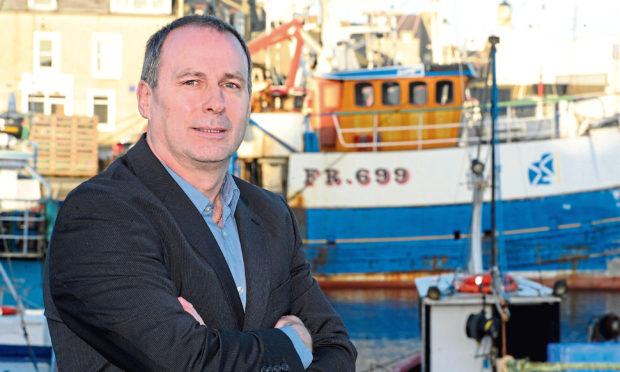 A Scottish fishing chief has summed up the Brexit frustrations of the catch sector in advance of the next round of talks over quotas for 2020.
Mike Park, chief executive of the Scottish White Fish Producers' Association, the largest fishing industry body in Europe, said he expected the UK to be in control of its own waters by now.
Bilateral EU-Norway negotiations resume in Bergen next week, after a first round in London, as part of the process of setting quotas for shared fisheries. A final decision on catch limits for 2020 will be thrashed out between ministers at crunch talks in Brussels later in December.
Mr Park said: "It's the time of year when fishermen, fishing leaders and UK fisheries ministers go into battle with the EU and Norway to establish what can be caught and where it can be caught.
"But we are disappointed. We had hoped the UK would be an independent coastal state by now.
"We had hoped we would be managing our own fishing grounds.
"We are prepared to be patient a little while longer and in the meantime we must focus on the task in the hand – working with international scientists and the managers to set the catching opportunities for 2020.
"Fisheries negotiations tend to be an overly lengthy and intense process. Every year I travel down to London and over to Bergen and Brussels with the aim of coming home with enough catching opportunities to allow fishermen to support their families and their communities.
"This year has been a good year. The amount of quota we secured in 2018 for 2019 provided sufficient opportunities for the fleet to continue to perform well."
Mr Park said 10 new fishing boats had arrived in Scottish towns including Fraserburgh, Peterhead, Macduff and his home port of Stonehaven this year.
"We're expecting more new vessels to be delivered over the next two to three years," he said, adding: "These vessels are family-owned and generate employment, opportunities and income across a wide range of coastal areas.
"It is so important that we keep supporting our fishing communities the length and breadth of Scotland and this ongoing support starts with reinvestment in new and better vessels. A thriving catching sector supports a number of small businesses and communities beyond the limits of the harbour.
"Whatever happens on the political front on December 12 and the days after, the state and status of our key commercial stocks needs to remain front and centre if the long-term vibrancy of our coastal communities is the goal."
Marine scientists are pushing for a 70% cut in North Sea cod quota due to concerns over declining numbers of the fish.
Mr Park said fishers, as "custodians of the sea" were equally alarmed, adding: "We are currently working together with the Scottish Government and fishermen from other countries to design an approach that will provide adequate protection to the stock."