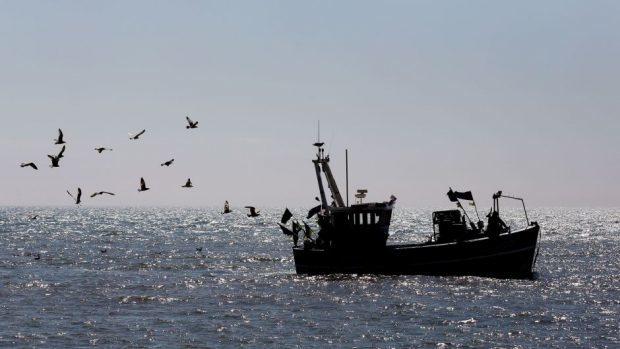 Scottish fishing chiefs have insisted a disappointing quotas deal shows why the UK needs its own seat at the table in future negotiations.
The latest end-of-year battle in Brussels over catch "opportunities" for the following 12 months delivered scant reward for all the conservation efforts by this country's skippers in recent years.
Under pressure from scientists and environmental groups, the European Commission and EU fisheries ministers agreed to curtail fishing for a raft of North Sea species.
But even then, their "sustainable political agreement" on quotas for 2020 went nowhere near to satisfy those warning of a looming collapse in key stocks.
Fisheries Secretary Fergus Ewing said the talks, which lasted more than two days and ended at 5.30am yesterday, were also complicated by Brexit, with other EU member states "prioritised". And there were signs of heavy seas ahead as the UK Government tries to keep fishing out of future EU trade deals.
According to north-east SNP MSP Stewart Stevenson, fishing is at risk of a Brexit "sell-out" after several EU member states insisted fishing quotas and access to waters must be up for negotiation.
Scottish Fishermen's Federation (SFF) chief executive Elspeth Macdonald said the main damage for the Scottish industry – a 50% cut in the total allowable catch (TAC) for North Sea cod – was done at earlier bilateral talks between the EU and Norway.
Ms Macdonald added: "Because the UK did not have its own seat in those negotiations, it was very hard to make the case for our industry.
"When the UK leaves the EU and becomes an independent coastal state, we will take our rightful place at the table and be able to negotiate in our own right."
The reduced TAC for North Sea cod will seriously hit the industry, she said, adding: "The SFF looks forward to working closely and constructively with both the Scottish and UK governments on the development of the fisheries agreement that will establish the framework for the future of the industry outside the Common Fisheries Policy."
Scottish White Fish Producers' Association chief executive Mike Park said: "Cod is an important part of the mixed fishery for my members and a cut in what they can catch on this scale will be extremely challenging.
"The distribution of the species in the North Sea has changed markedly, with a pronounced northwards movement. It is especially disappointing that the European Commission failed to recognise the validity of the arguments made by the industry across Europe for a more gradual reduction."
North Sea hake and saithe quotas were cut by 21% and 14.7% respectively. By contrast, the 2020 quotas for North Sea haddock and plaice are up by 23% and 17% respectively, while the catch limits for North Sea whiting and herring are unchanged.
West coast fishers are facing a 26% cut for cod, a 14.7% drop for saithe and a 16% reduction for whiting, but their haddock quota is up by 23%.
Prawn fishers off the east and west coasts will see quotas increase by 4% and 5% respectively, while the North Sea and west of Scotland monkfish are both down by 30%.
There is also a 41% increase in quota for north-east Atlantic mackerel, but the Scottish industry is unhappy about reciprocal access arrangements for Faroese boats.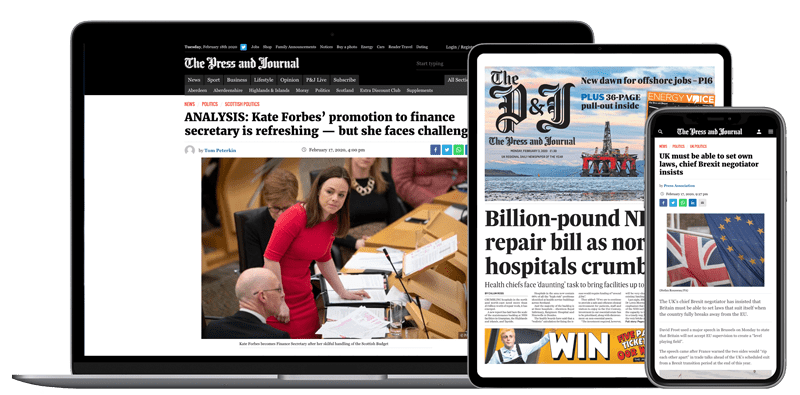 Help support quality local journalism … become a digital subscriber to The Press and Journal
For as little as £5.99 a month you can access all of our content, including Premium articles.
Subscribe