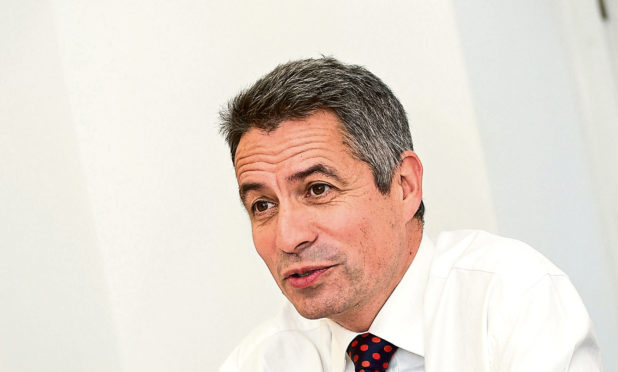 One of Scotland's top business failure experts has said the number of firms going bust during the Covid-19 pandemic is "incredibly low".
Blair Nimmo, UK head of restructuring and global head of insolvency for professional services giant KPMG, added that the crisis was clearly sending some companies to the wall.
But many more people are mothballing their businesses, adopting careful cash management and seeking support to stay afloat, he added.
"The last thing we need right now is a lot of viable companies entering insolvency," Mr Nimmo said, adding: "Inevitably, there will be some closing shop and not in a position to pay their employees.
"But if businesses were viable before the pandemic, they can be viable again.
"We may see an increase in insolvencies but the number is incredibly low at the moment."
Mr Nimmo has more than 30 years' experience of trying to save struggling firms, or securing the best deal for creditors after their collapse.
He has been at the heart of many of Scotland's highest-profile business administrations.
But, of the past few weeks, he said he had "never experienced anything like it".
He added: "In the current environment of dramatically falling consumer demand and great uncertainty, those running Scottish businesses will wish they had all the answers – but the truth is no one does.
"The best way to be armed for the challenges of now and beyond is contingency planning.
"Forecasting, cash preservation, engaging with funders and other stakeholders and accessing government support initiatives all need to be at the top of the to-do list."
Accessing funding through the government support schemes is "going to be critical" in the coming weeks and months, he said, adding: "We expect many companies to request additional support, so a key challenge for lenders is likely to be processing the volume of applications."