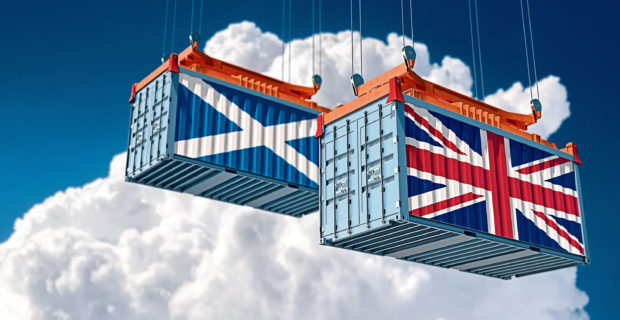 Exports of Scottish goods slumped more than 15% in the first quarter of 2020 and nearly 30% in March alone, official figures show.
The year-on-year comparisons reflect Covid-19's impact on global sales since the start of this year.
Scottish goods exports in the first three months of this year were worth £7.17 billion, down from £8.49bn a year ago.
The total for March 2020 was £2.1bn, versus nearly £3bn in the same month last year.
UK goods exports in the first quarter of 2020 were down around 11% at £78.3bn, with the March figure lower by more than 23% at £25.1bn.
The figures are from HM Revenue and Customs (HMRC), which stressed its latest quarterly data was provisional.
All parts of the UK saw a year-on-year drop in the value of goods exports during the year to March, HMRC said.
The total annual value of UK goods exports fell by 2.2% to £337bn in the 12 months to March 31.
More than half (52%) of Scottish exports during the first quarter of this year were to other parts of the European Union, accounting for more than £3.7bn of the total.
The next most important destination for Scottish goods was Asia and Oceania (21.4%), with sales there worth £1.54bn. Exports to North America were worth £862m, or 12% of the total.
The biggest category for overseas sales was "mineral fuels", worth nearly £2.8bn. Machinery and transport sales accounted for nearly £1.6bn.
HMRC said goods imports to Scotland in March totalled just over £1.8bn, down 12% from £2.06bn a year ago.
First quarter 2020 imports to Scotland were worth £5.44bn – down nearly 13.5% year-on-year, from £6.29bn. Slightly over two-fifths of the total during the latest period (41%) was imports from the EU.
HMRC said Scotland's trade gap was in surplus in March, with exports exceeding imports by £300 million.
Scotland share of total UK goods exports and imports that month was 8.4% and 5.1% respectively, down from 9.4% and 4.9% in February.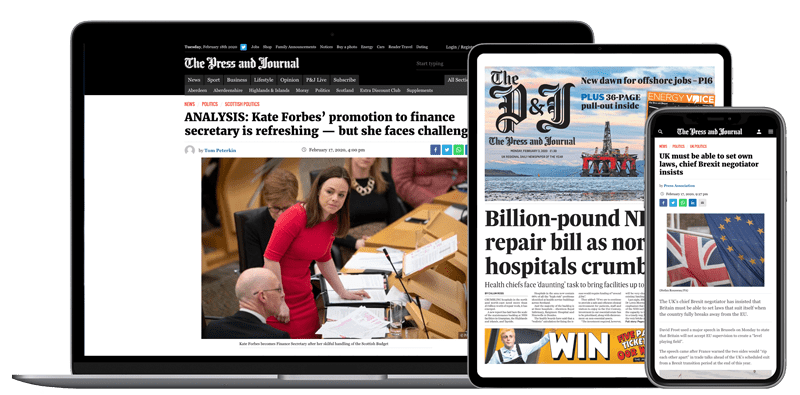 Help support quality local journalism … become a digital subscriber to The Press and Journal
For as little as £5.99 a month you can access all of our content, including Premium articles.
Subscribe