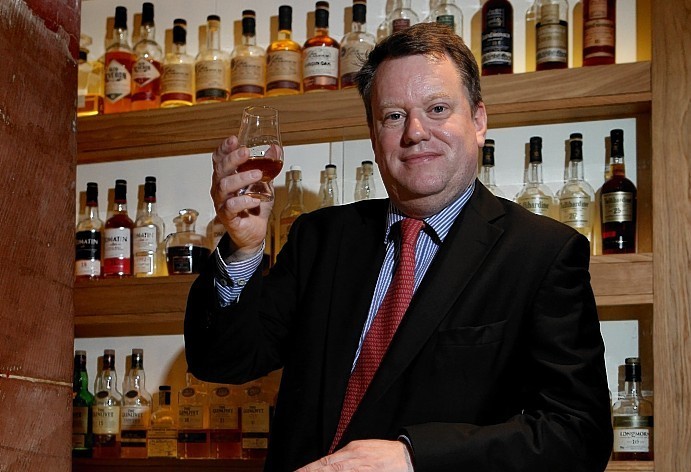 Senior representatives of the Scotch Whisky Association (SWA) are visiting Mexico next week as the Latin American country becomes the ninth biggest overseas market for Scotch.
The trade body's chief executive David Frost and Alan Park, SWA legal affairs adviser, are arriving Wednesday to promote the industry and to sign an agreement with the regulatory body for Tequila.
Mexico is a rapidly growing market for Scotch whisky, with exports increasing 20% last year to reach £110million, the SWA said.
Demand from "aspirational" consumers has helped make Scotch one of the fastest growing UK exports to Mexico, representing 8% of all UK exports to the market.
On Friday 6 June, Mr Frost will deliver a talk in the Mexican city of Guadalajara. He will give an overview of the SWA's work to protect and promote the whisky industry around the world, including its commitment to sustainability.
He will also discuss the benefits of Scotch whisky's status as a "geographical indication". This means, by law, Scotch can only be made in Scotland from cereals, water and yeast according to strict legal requirements.
While in Guadalajara the SWA will sign a Cooperation Agreement with the Consejo Regulador del Tequila – the Tequila Regulatory Council (CRT). The agreement is designed to protect two globally recognised, iconic spirits It will encourage greater co-operation in a range of areas, such as fair competition and promotion of responsible drinking.
Mr Frost said: "The Cooperation Agreement with the Tequila Regulatory Council will help Scotch Whisky and Tequila work together to improve market access for both spirits and protect their reputation for quality.
"Mexico is an increasingly important market for Scotch Whisky – exports reached £110million last year and it is now a top ten market. It is good to share the success of the industry with a range of audiences in Mexico and discuss the importance of protecting Scotch whisky worldwide."
Duncan Taylor, Her Majesty's Ambassador to Mexico, said: "Mexico is the UK's second largest trading partner in Latin America and is a key strategic market for the UK.
"Scotch whisky is one of the UK's fastest growing exports to Mexico, and I am delighted to see this cooperation between the Scotch whisky and tequila industries, which I am confident will lead to further growth in trade between our two countries".