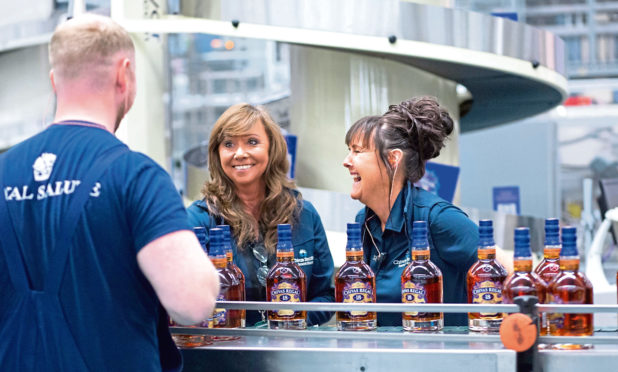 US tariffs on imports of single malts are pivotal to the "richness" of the whisky market in the world's largest economy, the boss of Chivas Brothers said yesterday.
Chairman and chief executive Jean-Christophe Coutures warned the high-end of the market in America is already showing signs of segmentation and could become dominated by the biggest and best-known brands.
Highlighting the "critical importance" of single malts, Mr Coutures said: "There are a lot of smaller brands making up the richness of this category. A lot of these smaller players are suffering (as a result of the US tariffs). The future of this category of whisky is very much reliant on the future of tariffs."
He was speaking as Chivas, the Scotch whisky business of Pernod Ricard, released sales figures for 2019-20 trading year. Total organic sales fell 11% as a result of the Covid-19 crisis and in particular its severe impact on travel retailing.
"Strategic" international brands – The Glenlivet, Ballantine's, Chivas Regal and Royal Salute – saw a sales drop of 10%, but Chivas said a more detailed evaluation of their performance told "a story of resilience and recovery".
Star performer The Glenlivet, produced near Ballindalloch on Speyside, consolidated its leadership in the single malt category in the US, with sales up 16% despite the challenges of Covid-19 and US tariffs.
Chivas said the success of The Glenlivet in the US was down to successful launches for new versions including a 14-year-old expression and Caribbean Reserve, which was introduced to the UK yesterday. Global growth for the brand stands at 2%.
Ballantine's had an "exceptionally strong" first half and was the biggest brand contributor to overall Scotch category growth, but closed the year down 8%, predominantly driven by Covid-19's impact.
Chivas Regal was heavily impacted by travel retail restrictions across many of its key markets, resulting in a 17% sales decline. Despite this, the brand recorded growth in 34 markets, with particularly favourable performances in Turkey, Russia and Germany.
Pernod's chief confident company will emerge from crisis stronger
Chivas Brothers' latest sales figures came as its French parent counted the cost of Covid-19 on its global business.
Paris-based Pernod reported lower profits for the past full year after writing off £889 million following the shutdown of bars and restaurants across Europe.
The spirits giant, which also owns Beefeater gin, Absolut Vodka and Jameson Irish whiskey, said like-for-like profits fell by 13.7% to £2 billion during the year to June.
It said it expected a prolonged downturn in travel retail but believed supermarket sales in Europe and the US would remain resilient.
Gin sales dipped 6% year-on-year after a "challenging" second half despite Beefeater delivering strong growth, including a 7% net sales increase in the UK.
Total sales came in at around £7.4bn, 8% lower than a year ago.
Alexandre Ricard, Pernod's chairman and chief executive, said: "The group has proven very resilient through FY20 and demonstrated its agility and ability to keep its supply chains operational, control costs and manage cash.
"For FY21, Pernod Ricard expects continued uncertainty and volatility, in particular relating to sanitary conditions and their impact on social gatherings, as well as challenging economic conditions.
"We anticipate a prolonged downturn in travel retail but resilience of the off-trade in the US and Europe, and sequential improvement in China, India and the on-trade globally.
"We will stay the strategic course and accelerate our digital transformation, while maintaining strict discipline, with clear, purpose-based investment decisions.
"Thanks to our solid fundamentals, our teams and our brand portfolio, I am confident Pernod Ricard will emerge from this crisis stronger."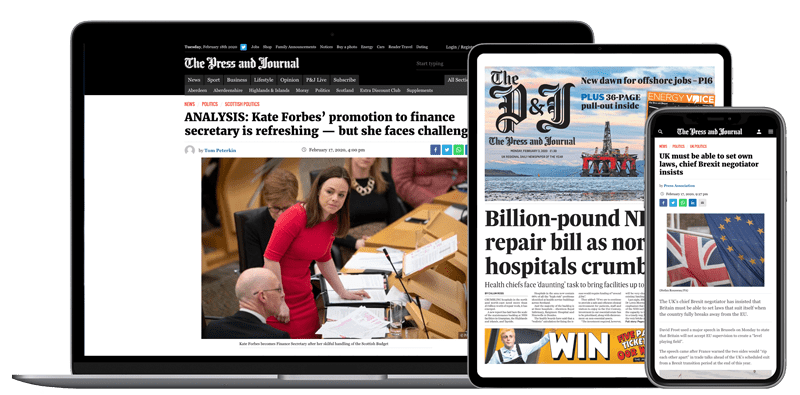 Help support quality local journalism … become a digital subscriber to The Press and Journal
For as little as £5.99 a month you can access all of our content, including Premium articles.
Subscribe