Scottish firms hoping to succeed in the multi-billion pound digital marketplace have been warned they may have to rip up their strategies and start again.
Professional services firm PwC said that simply adapting and implementing a digital strategy may not cut it as the digital revolution continues to gather pace.
The group's latest Global Entertainment and Media (E&M) Outlook survey predicted the UK video games sector alone would be worth £4.1billion by 2018 and the entire E&M market – including film, music and publishing – would grow to in excess of £64billion from its current level of £58.6billion.
As part of that upwards curve, PwC said it expected digital console games to overtake the online market this year and to eclipse mobile gaming uptake by 2017.
The report's authors also forecast that 50% of the UK population would own a tablet and 73% a smartphone by 2018 and that e-books would overtake print copies within four years.
Martin Cowie, technology specialist in PwC's private business team in Scotland, said there were significant growth opportunities available for digital businesses in Scotland – an industry which is currently clustered around hubs in Dundee, Edinburgh and Glasgow. |
However he warned that firms need to have the right structure in place in order to benefit from the growth in digital long-term.
"The entertainment and media industry is at the forefront of the digital revolution, because so many of its products and services can already be delivered in digital form," Mr Cowie said.
"It may not be long before digital revenues from print, film, publishing and music overtake physical revenues in some markets.
"Entertainment and media companies don't need a digital strategy anymore; they need a business strategy, and a business model, which is fit for the digital age."
Professor Louis Natanson, head of the School of Arts, Media and Computer Games at Dundee's Abertay University, welcomed the report and said Grand Theft Auto – the blockbuster game developed by Edinburgh's Rockstar North which has become one of the world's most successful entertainment franchises – was evidence that great commercial success was possible.
"However, the future health of the games industry isn't just about the big budgets and big titles, as important as these are," Prof Natanson said.
He said that there were a growing number of graduates from Abertay, which has a dedicated School of Arts, Media and Computer Games starting their own businesses and building portfolios of work that mix building games and apps for clients, while also investing into their own intellectual property.
"We're particularly excited by companies like Guerilla Tea, Quartic Llama and Space Budgie, who are employing staff and starting to build their companies while also pushing creative boundaries," he said.
"The big growth potential is where computer games meet other forms of entertainment like film and TV, and other art forms like music and theatre."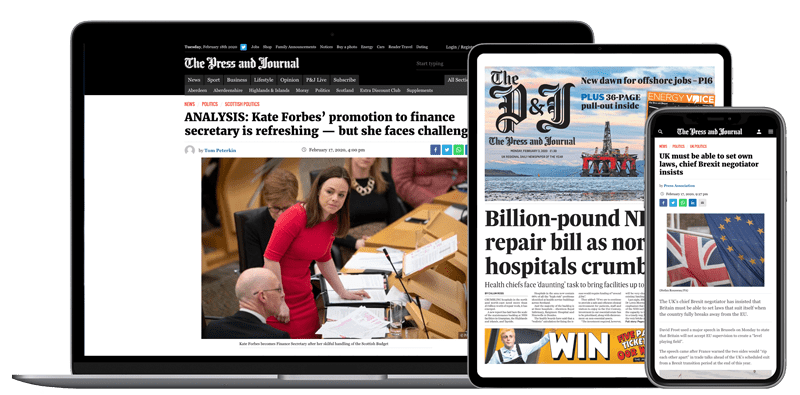 Help support quality local journalism … become a digital subscriber to The Press and Journal
For as little as £5.99 a month you can access all of our content, including Premium articles.
Subscribe