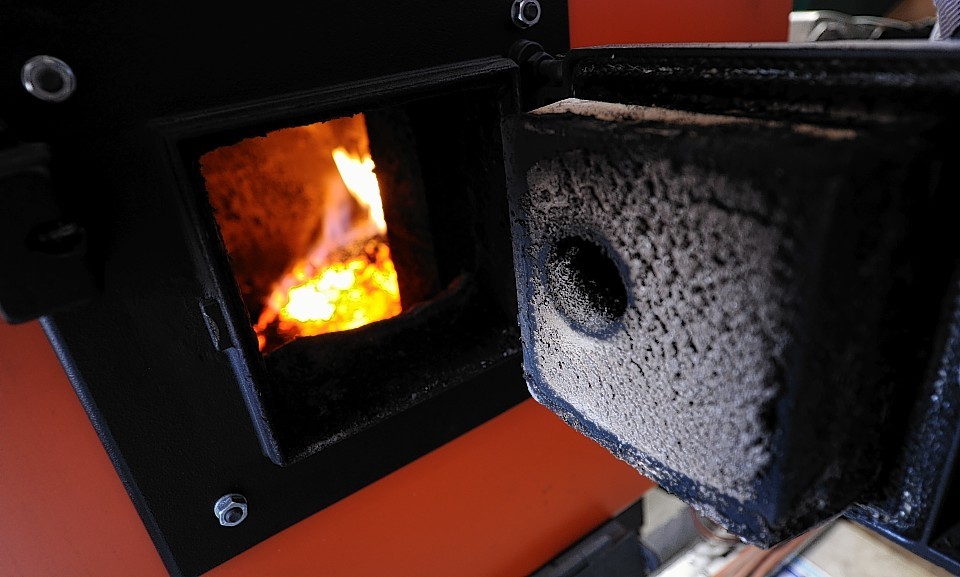 The amount of heat produced from green energy sources increased by almost a fifth last year, new figures have revealed.
Statistics from the Energy Saving Trust show renewable sources – such as biomass, ground source and air source heat pumps and solar thermal devices – produced 2,904 GWh (Gigawatt hours) of heat in 2013.
That represents a rise of 17% from the 2012 total of 2,481 GWh.
The Scottish Government has set a target of having 11% of non-electrical heat demand being met from renewable sources by 2020.
Mike Thornton, director of the Energy Saving Trust, said Scotland is "very much on track to reach its renewable heat targets", according to the latest figures.
He added that schemes such as the Renewable Heat Incentive (RHI) – where those who generate and use renewable energy to heat their buildings are given payments – form part of a "compelling package of incentives and grants for households in Scotland that are interested in installing renewable heat technologies".
Meanwhile the Home Energy Scotland renewables loan scheme provides interest free loans up to £10,000 from the Scottish Government to help homeowners pay the up-front cost of installation.
Mr Thornton said: "We expect household take-up of renewable heat to increase further in 2014 as there are big savings to be made.
"Installing a renewable heat technology in an off-gas property in Scotland and claiming RHI could generate savings and income anywhere between £1,500 and £4,000 a year."
Energy Minister Fergus Ewing said: "We are committed in helping support households and business across Scotland to reduce their need for heat, use efficient heat supply and low carbon and renewable heat sources
"We have set out our approach to decarbonising our heat system, diversifying our sources of heat, reducing pressure on household energy bills and maximising the economic opportunities of the transition to a low carbon heat sector.
"Scotland is an energy rich nation where heat accounts for over half of all energy we use, with an estimated £2.6 billion a year being spent on heating and cooling in Scotland.
"We need a heat system that can provide affordable warmth and resilient heat supply, with a competitive business and industry base, which addresses climate change, and offers potential for the low carbon economic opportunities supporting sustainable economic growth."